12 Easy but Useful Weight Loss Tips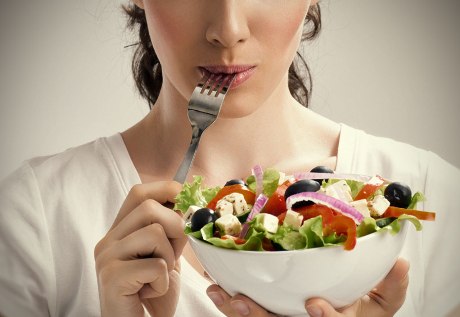 It takes effort and hard work to lose weight. But once you start seeing the results, you will feel happy and proud of yourself. Do not let the thought of it being hard stop you. Here are 12 simple but useful tips to lose weight and achieve a healthier and sexier body.
Tip 1: Do not skip meal – it is the golden rule in dieting. You should never skip a meal because it will mess up your metabolism making you extra hungry for the next meal.
Tip 2: Eat breakfast – breakfast is the most important meal in a day and you should never skip this. You may eat cereal, fruits or any other health quick snacks in case you are in a hurry.
Tip 3: Eat smaller potions – forget about extra rice if you wish to trim down your weight. It may be difficult in the beginning but after few days, your body will get used to it to.
Tip 4: Eat often – you should eat smaller portion of food for like 6 times a week. It is a good way to keep your metabolism nice and steady. It will keep you feeling full.
Tip 5: Avoid dining out – it is advisable to stay out of fastfood take-outs and dining out in restaurants. If you usually dine out 5 times a week, cut it down to once a week. In one-month time, you'll see a noticeable difference.
Tip 6: Drink lots of liquids – make it a habit to drink a glass of water before you start your meal. It will make your stomach feel full thus preventing you from eating much. Every time you feel hungry, drink water. It will keep you hydrated which is also good for your skin.
Tip 7: Have fruits for snacks – forget about junk foods, candies and other sweets for snacks. Sweets are one of the main culprits of being overweight.
Tip 8: Drink healthy supplements – weight loss supplements are very usefulin burning fat in your body. However, this should not be your only weapon to weight loss – it is just one component along with healthy diet and regular exercise. Drink vitamins too.
Tip 9: Walk – are you going to a nearby store to do some groceries? Skip Uber and walk your way to your destination. It helps you burn calories and it saves you money.
Tip 10: Play sports to catch up with friends – are you planning to catch up with your friends? Skip the coffee shop and restaurants, instead why don't you invite them for a friendly tennis match? It is fun and it will help you sweat and burn calories you consumed in your day.
Tip 11: Exercise at least three times a week – you can do some running, weight training, biking and other form of exercise that will develop your muscles as you lose fat in your body. It will give you healthier appearance.
Tip 12: Sleep early – rest and sleep should be part of your weight loss program. Sleeping gives your body enough energy that can help you perform your task the following day.So get at least 6 hours of sleep every night to keep you energized.
Learn to discipline yourself when it comes to your diet plan. Your hard work will definitely pay off – with a healthier and sexier body.