6 Game-Changing Makeup Tricks To Combat Oily Skin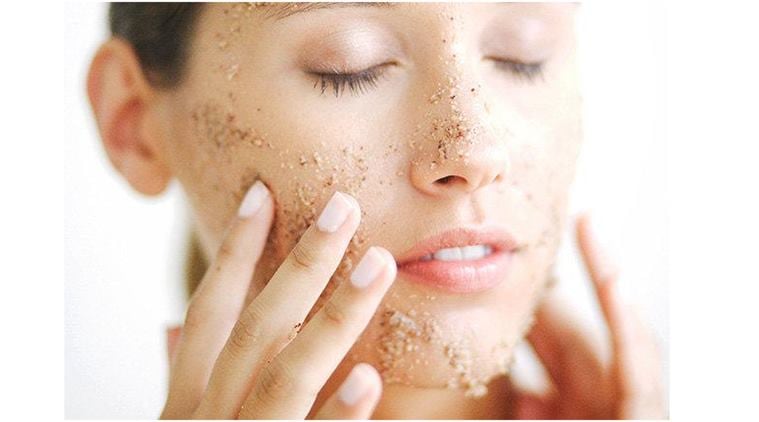 Wearing makeup can add to your confidence and make you feel and look extra pretty. However, if you have oily skin, makeup can be a bit tricky. Use products that have the wrong ingredients or formulation can give you more problems than just grease and shine. Just imagine acne, blackheads and clogged pores.
If you're fed up with your makeup wearing off after just a few hours, then here are 6 effective makeup tricks that can keep your oil glands under control. These tips are set to upgrade your makeup routine.
1. Add a little moisture
Although you have oily skin, this doesn't mean that you can forget all about moisturizers. In fact, if you fail to moisturize, a number of things can happen to your skin.
For one, without moisturizers, your skin can get dry and dehydrated. This, as a result, can trigger your skin to produce more oil as a way to compensate.
And when there's too much oil, your pores can get clogged and acne can happen. It can cause your makeup to wear off easily, too.
Moisturizers, technically, aren't bad for your skin type. It's the actual products that you're using that can cause problems.
As much as possible, choose water-based moisturizers as they are easy to absorb and don't feel heavy on the skin. Their ingredients are less likely to cause clogged pores, too.
Apply your moisturizer using small upward motions and wait for it to completely sink into your skin before doing your makeup.
2. Prime your skin
Primers are heaven sent for those with oily skin. Those that are formulated for the skin type can mattify the skin, control oil and blur out large pores.
In addition to those benefits, primers can also help you get a smoother base. They give makeup products something to stick to so they are less likely to move around or fade away.
As a rule of thumb, apply your primer after you've cleansed, toned and moisturized your skin. Apply it on areas which you know are prone to oil buildup, like your forehead, nose and chin areas.
Use your fingers to really get the product into your skin. Start at the center of your face and spread the product by dabbing and blending.
A little bit goes a long way. Although primers can help control oil, you still shouldn't overdo it.
3. Use less products
For oily skin, it might be tempting to pack on layers and layers of powder and foundation to control oil. The problem with this method is that it results in cakiness and patchy complexion.
So, instead of layering foundation, use more concealers instead. They contain less oil than foundations.
If possible, use color correcting concealers to hide acne marks, blemishes and dark under eyes. When you color correct, you neutralize the issues and you're less likely to use a lot of foundation.
Now, for the foundation, pick products that are oil-free. Mineral foundations are great for oily skin, too.
They can fill in your pores and make your skin look more even with less chances of triggering breakouts.
You can use either your fingers or a foundation brush when applying your base. Just make sure that your hands and tools are clean to avoid introducing bacteria into your skin.
4. Draw attention to the right areas
An eyeshadow and a blush are your best bets if you want to take your makeup a notch higher. Stick with powder-based products as they can help absorb excess oil and keep the shine away.
Since they are powder-based, make sure to blend your eyeshadow really well. Ensure that there are no harsh lines that can make your eyes end up looking awkward.
If you want dramatic effects, go line your eyes and apply coats of mascara
The best eyeliner for oily skin is one that is waterproof. This type is less likely to get messy once it gets in contact with sweat and oil.
For your lashes, using a tubing mascara might do the trick. It's a type of mascara that uses flexible polymer to coat your lashes instead of traditional waxes and oils.
5. Avoid shimmers
Using makeup products with shimmers can help you achieve a healthy glow. However, when you have oily skin, these shimmers can spell trouble and so are highlighters.
They can accentuate your large pores and make your skin look shinier than it already is.
If you still want an added glow, you can mix some luminizer to your foundation and concentrate the dewiness on the outer side of your face. Keep the center of your face matte.
6. Don't forget to set your makeup
To prevent your base from wearing off and moving around, make sure to set it with powder, specifically translucent powder.
Ideally, you should wait for around 5 to 10 minutes for your foundation to dry before you sweep a small amount of the powder. When you are done with the rest of your makeup, set everything with a makeup spray.
It's really easy to use. You spray it just like how you would use a facial mist.
Most people misting in an X-shape, but a T-shape motion can work, too. These approaches can help you achieve a fuller coverage without using too much product.
Take note that not all setting sprays are created equal. For the best makeup setting spray for oily skin, pick one that has good oil control and mattifying effects.
Pro-Tip:
For someone who has oily skin, blotting papers can be your best friend. They are great in absorbing excess oil and shine without ruining your makeup.
Just make sure that you press each blotting sheet on your face and don't use a wiping motion. Dust some powder after to mattify your skin again.
Take note that powders are used for mattifying and not for controlling oil. You don't have to use too much powder just to absorb everything.
"Hannah Do is the founder of Thank Your Skin, a beauty blog dedicated to provide honest skin care advice and information. She aspires to help her readers achieve their most beautiful skin by sharing personal tips learned through both years of experience and thorough research. Check out ThankYourSkin.com to learn more about her work. You can find her on Twitter, Pinterest and Facebook"