Biking for a Cause
Just about everyone has been picking up the bicycle again lately, and not just to get fit. Little kids and the elderly too, hundreds of people flock to participate in competitions across the country and bike for charities. It's a great way to be healthy and raise money and awareness for those in need. Cycling enthusiasts and novices alike are changing the world every day in charity races held throughout the year. There are some amazing opportunities to help make a difference this year.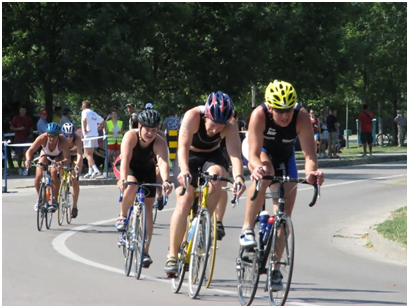 The Great Southern Crossing
This is probably one of the most innovative fundraising events and will be held in September. Wherever you are, you can participate in this with a team of up to five members. The goal is for riders all over Australia to collectively log the 5,200 kilometers and virtually cross the country. Using Strava or MyMapFitness, you can log the kilometers you travel and watch as riders all over the country progress along the journey from Brisbane to Perth. Registration is now open and free, and what makes this one of the top cycling events Australia has to offer is that you can cycle for the charity of your choice. Over the span of 28 days, you, your family, and your friends can change lives.
Wiggle Amy's Gran Fondo
Also this September, you could ride for the Amy Gillett Foundation (AGF), which is dedicated to reducing cyclist fatalities and improving safety. Founded after rider Amy Gillett tragically lost her life while representing her country in competition. Held on the Great Ocean Road, this event offers you the option of riding a 120km, 45km, or 14km distance. Last year there were nearly 6,000 cyclists involved, and it is expected that this year will see even more.
The GC100 Charity Bike Event
Held annually in Queensland since 2010, the GC100 is a 100km ride along the Gold Coast coastline. You can opt to travel the 50km run, of course, and you will still be assured a great time in one of the most scenic spots in the world. This year ROMAC (Rotary Oceania Medical Aid for Children) is the main beneficiary, and the funds will be going towards medical aid for hundreds of children from more than 20 countries. Funding will also benefit the Muravah Foundation which is dedicated to eradicating poverty in the Philippines.
Ride for a Reason
Everyone nowadays knows someone who is having or once had a battle with cancer. Part of the Bupa Challenge Tour, the Adelaide-based ride that has been going on since 2009, proceeds go towards patients with cancer. This year's event is over, but the 2017 challenge starts in January at Norwood, ending up at Victor Harbour. There are perks on offer depending on how much money you raise. For example, raising $500 gets you the official jersey. Check out their website for more details and for stories from previous participants.
Nic's Cradle Challenge
Nic Easton was a passionate rider who passed away at the tender age of 26 after a battle with leukemia. This annual bike ride in Tasmania honours and remembers Nic, and raises funds for the Leukemia Foundation. You can ride the 126 kilometers from Sheffield to Cradle Mountain and back (Nic's Cradle Challenge) or take the Mini-Challenge of 66km from Moina to Cradle Mountain and back again. This year's event is over, but look out for the 2017 one in February.