Healthy Tips And Benefits Of Grill Pan Cooking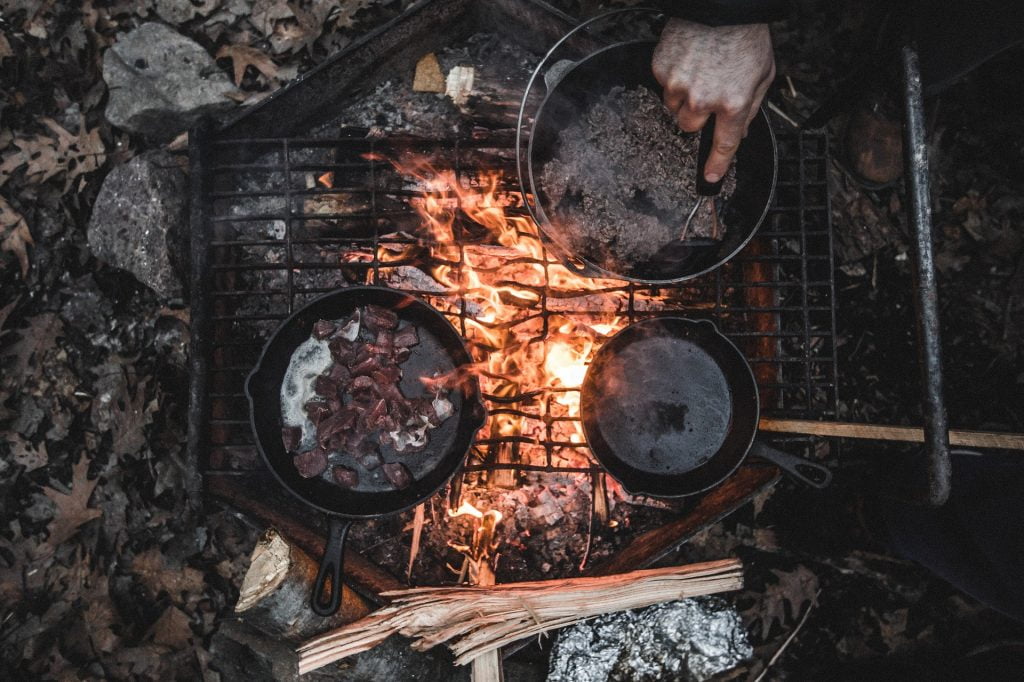 Grilling can serve as the ideal option for those summertime picnics where you wish to test your culinary skills without crossing over the healthy threshold. Grilled foods are baked in their own fat rather than being fried and thus does not tag along any additional fat content to the food cooked. Compared to oven or stove, grilling brings the following health benefits to the table:
When you use the best indoor grill pan, you tend to consume less fat since the excess drips off from the grates. While cooking a burger on a frying pan, the excess fat is pooled and re-absorbed by the meat eventually since it has nowhere to go.
The minerals and vitamin content of the vegetables consumed are retained when they are grilled. This holds true especially when the veggies have a low water content.
Meat is also known to preserve more nutrients such as thiamine and riboflavin while being tossed over fire. These nutrients are known to play an essential role in helping us stick to a healthy diet.
Once you master the art of grilling, you can implement the same to perfection without worrying about overcooking your food. Grill locks in more moisture of those tasty veggies and juicy cuts of meat so that you won't feel much inclined to add any extra butter or other condiments for enhancing its flavour. In this way, you will end up consuming fewer calories and other unhealthy stuff which stand at the risk of derailing you from your ultimate health objective.
However, you need to take care of the following factors for making the most out of your grilling routine:
You need to bring variations to your outdoor menu although cheeseburgers are considered as grilling staple. You can go ahead with lean cuts of meat such as chicken, pork or fish. Make sure to pick up only the leanest beef available in the marketplace if you are craving for a burger. The package needs to have a 93/7 marking wherein 7 indicates the percentage of fat. As a general rule of thumb, the leaner the meat, the healthier is the food cooked by you.
Vegetables need to form an essential part of all meals. You can add a few zucchini or peppers to the grill every time you think of making yourself a sumptuous dinner without going all green. Veggie kebabs and grilled sweet corn can also serve as nutritious and delicious side dishes. Spinach salad having a light vinaigrette dressing comes packed with nutrients while delighting the taste buds of your young family members.
Using charcoal during the grilling process can make you vulnerable to cancer. However, if you are bent on using charcoal while cooking then you should make sure not to overcook your food and keep it out of the smoke to the maximum extent possible. As a healthier and cleaner alternative, doctors suggest the usage of gas grill.
Don't we all love to gorge on marinated steak having a honey garlic glaze or some lemon pepper pork chops! Apart from improving the taste of our meals, marinating can also improve our health dynamics by eliminating chemicals which can seep into the meat when it is cooked over charcoal at high temperatures.
The internet is filled with healthy cooking options to assist you in making yummy new steak and burgers for dinner. From downright surprising to extremely creative, you can get it all in both video and text format having detailed instructions to help out with your cooking. For example, you can make pizza on the grill by grabbing some whole-wheat dough and adding some veggies and sauce.
So, take your cooking to a whole new level with the electric grills which is bound to mesmerise you guests with the delicious cuisines you have to offer.