Thinking About a Visit to Los Angeles? Here Are Some Great Ideas to Help You Plan Your Trip!
If you have a love for amusement parks, movie studios, and a whole lot of famous people, then Los Angeles if the place for you! Of course, with the rent prices that all of the celebrities pay, how can you possibly afford to live there?
While you may not be able to live the L.A lifestyle, you can still get a taste of it with a visit to the city. Below are some great places to see and ideas to try out.
Warner Bros. Studio Tour
When it comes to tours in Hollywood, the Universal Studio gets the majority of the attention. However, it is largely movie based. If you love watching TV shows then the Warner Bros. Studio Tour is the way to go!
This small group tour takes you around the backlot of the set to your favorite TV shows, actually letting you walk in and through some of the set homes and businesses you have seen on TV. Of course, it also comes with a solid amount of trivia, so be sure that you have your TV knowledge ready to go!
Speaking of Hollywood
It wouldn't be a trip to L.A if you didn't snap a picture with the famous Hollywood sign! Located high up on a hill, the sign is easily viewable from a range of spots, however, there are a number of places where you can get a particularly good photo.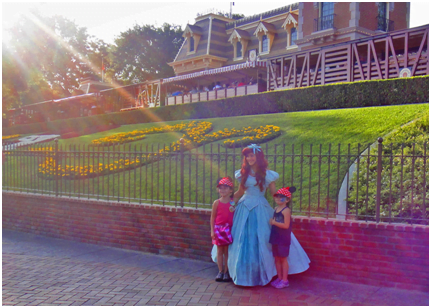 If you are interested, there are a number of hiking trails which will also take you close to the sign, however, it's important to note that you can not access the sign directly, as it protected by security and police.
Rejuvenate
Of course, it wouldn't be a trip to L.A without a little movie star cosmetic treatment. If you have been considering any form of treatments such as a visit to a  day spa or to get a bit of cheeky botox then L.A is the place to do it! Enjoying a day of facials while relaxing in your suite for the night is the perfect way to return relaxed. To help keep your costs down, check out the Groupon Coupons page for Crowne Plaza to grab a great deal on a stylish and well-equipped room.
Walk on the Stars
Well, maybe not the ones in space, but certainly the ones with your favorite celebrity's name on it! The Hollywood Walk of Fame is famous for the number of historical actors, singers, and entertainers it boasts, all the way back to when cinema was silent and in black and white.
Of course, along the way you will pass the famous Grauman's Chinese Theatre where you can see the handprints of the celebrities you just saw the stars of!
If you want to see the starts and visit where the entire movie magic happens then Los Angeles is the place to visit!