Top 5 Residential Localities to Reside in Delhi
Whether you are a working professional who is looking to relocate to Delhi for a new job opportunity or a student cherishing the desirable Delhi dream, this city is packed with surprises and excitement for everyone.If you are moving to Delhi, you should totally look forward to a remarkable future ahead. Delhi is the idealcity to take your career path in the right direction. So, pack your bags and get ready to enjoy your rendezvous in this lively city. If you are travelling from Bangalore to Delhi, it's best to start checking the Bangalore Delhi flights price and book your tickets as soon as possible.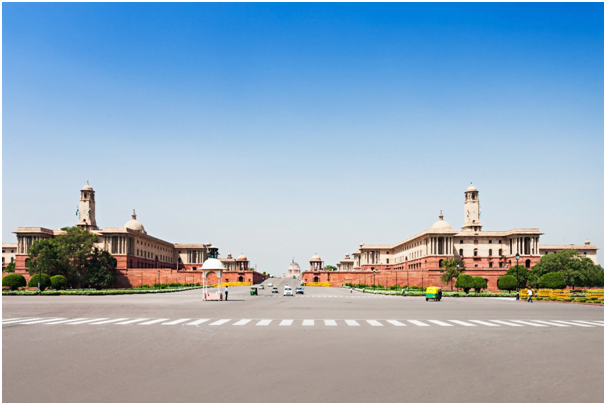 Today, we will help you find most suited locality for your needs in Delhi. Below is a list of top 5 residential localities to reside in Delhi:
Vasant Vihar: Vasant Vihar is alocality in Delhi which ispopular for its residential setup specifically for the luxury classes. Located close to the south-west area of the city, Vasant Vihar hasmany tourist spotssuch as the Qutab Minar andHauz Khas. Moreover, it is also an educational hub with a lot of reputed colleges and schools in and around the locality. This place has many luxury flats for bachelors and small families looking for flatsfor sale in Delhi. Being in close vicinity to JNU, IIT Delhi and DU south campus, the students tend to seek residence on rent hereas it is not only the educational hub, but it is also well connected by the Delhi Metro. Other than that, it is home to some of the best shopping malls in Delhi.
Lajpat Nagar:This is the ideal locality for people working in South Delhi or for students studying at Lady Sri Ram College. It is a secure locality which is well connected by Delhi's metro network on the violet line. The best part about this area is that is it quite famous for the delectable food served by the restaurants here, ranging from the North Indian cuisine to exotic dishes such as shawarmas. This locality is mainlyknown for the scrumptious tandoori momos. It also has many PGs for girls which have quite a reasonable rent. This locality isnearmany happening places and sites of historical importance like the Purana Qila, National Museum, and National Gallery of Modern Art.
Malviya Nagar:It is an amazing residential and market area which is considered extremely safe and offers goodconnectivity by metro and other modes of public transport. Located in South Delhi, it has its own metro station on the yellow line. For people who work in Gurgaon but don't want to live outside Delhi, this is the ideal place to reside. Gurgaon is very close to Malviya Nagar by metro. Malviya Nagar's main market is home to many good cafes, shops as well ashigh-end gadget stores.
Mayur Vihar: This is perfectlocality for people who have their workplaces in Central Delhi or Noida, but don't want to live in Central Delhi or Noida as they are too expensive. Located in East Delhi, Mayur Vihar is a beautiful locality which is well connected by the metro. Most of the happening places such asKhan Market, Connaught Place (CP), and Mandi House can easily be reached by metro from here.
Rajender Nagar:Situated in West Delhi, this residential colony is ideal for students preparing for civil services as there are numerous coaching institutes in the locality. It is well-connected by the metro as well as other means of public transport.Shopping places like Sarojini Nagar, CP, and Khan Marketare just a short metro ride away from this place.
So, if you are planning to shift to Delhi, you'll find multiple options which will suit your needs.One thing which we can assure you is that Delhi will never disappoint you!