What Are Casters, And What Can You Do With Them?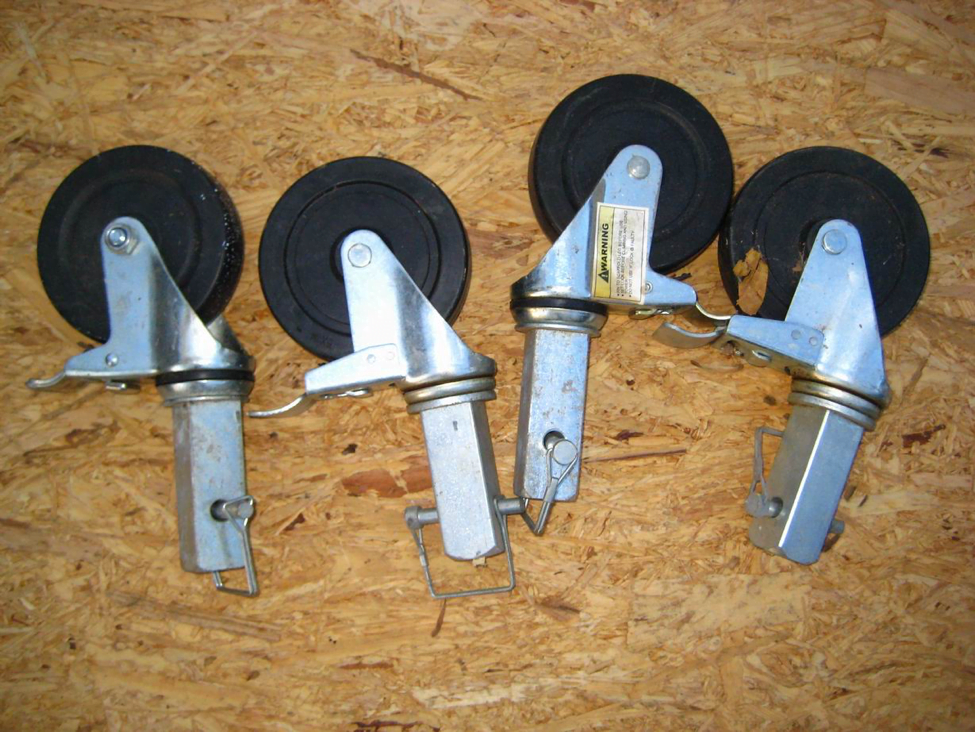 Have you ever had to move a large mahogany desk around an office? They're pretty heavy and if the desk sits on standard flat legs, it requires a lot of muscle just to pick it up, let alone move it from one side of the room to the other.
Or a large cabinet that stores all of your office supplies, art supplies or anything else? You just need to get it out of the way but you can't simply pick it up.
That's where casters come in handy. They'll save your arms, legs and especially your back from any excess strain.
What Are Casters? 
The Merriam-Webster dictionary describes casters as "any of a set of wheels or rotating balls mounted in a swivel frame and used for the support and movement of furniture, trucks, and portable equipment."
If you need casters on a piece of furniture, you can buy rather stylish ones that won't make your fine piece look like it belongs in a factory. And then when you need to move it for any reason, you can simply roll it around instead of trying to get someone to help you lift and carry it.
Most office chairs come with swivel casters that you install on legs of the chair. It makes moving around your office a lot easier than always lifting your chair away from the desk. That's just one example of how swivel casters are used.
How Are Casters Installed
The installation of casters depends on what or how you're using them. For filing cabinets or any piece that is square, you can buy a square frame with casters already on it. Then you simply sit your cabinet on the frame and you're done. No tools necessary.
If you have a piece of furniture with regular legs, you'll need to mount the casters onto the bottom of the legs, so you'll do a stem installation.
How To Choose The Right Casters For The Job
Choosing the right casters for the job is especially important. You don't want the casters to go flat or not rotate due to the weight of the piece they're mounted on. For example, if you're mounting casters on a heavy piece of furniture, like a piano or heavy wooden cabinet, you'll want casters that are heavy duty and sturdy.
On the other hand, if you're putting casters on a smaller coffee table or kitchen island, you'll want to get durable, hard rubber casters that roll easy but also have locks on them. Once you move them and lock them in place, the table will stay where you put it.
Colson caster wheel sets also come in a low profile style so your furniture won't look like it belongs in a machine shop.
How Are They Helpful
Casters make moving furniture or any piece of shop equipment fast and easy. Even if the piece you're moving is heavy, with a little muscle, you can roll it around with ease.
Swivel casters are great for kitchen islands that you want to move into another room, for example, when you want to clean the floors. And just like an office chair on wheels, if you need to move any office cabinets out of the way or just to rearrange the room, putting your office furniture on wheels makes a lot of sense.