When alcohol becomes a problem
A complete detoxification program lasts for about a week or so. It is different for each individual and it depends on their level of alcohol and harmful substance tolerance, body size, how long he or she was an addict, and the kind of alcoholic drink and harmful substances the person took regularly. However, did you know that you would be able to recover only under the supervision of a doctor at a rehabilitation centre?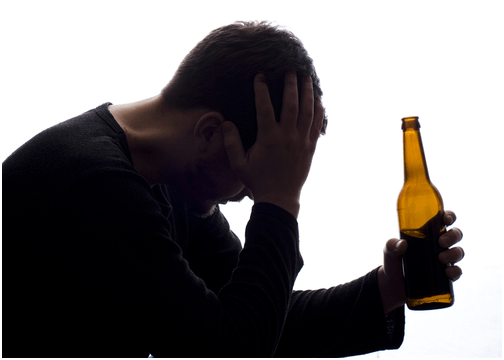 Find a safe place to detoxify
You might not have been aware that addiction can end after alcohol detox but it is a fact. It is truly the way out of your addiction. Checking into a proper rehab centre will help you detoxify properly but remember that you must do it under the supervision of a doctor and not under anyone else. You cannot and do not have to do this alone. Rest assured that the medical representatives will be highly trained and experienced enough to deal with any person, who has abused alcohol and harmful substances. Your food intake, vital signs, etc. will be constantly monitored and professionals who are on call would do it.
Be committed to recovering
Usually, the alcoholic will not be committed to living a brand new life as they are undergoing their detoxification program. However, this can also affect the results and make even the strongest person feel doubtful about the success of the detox program. Subjecting oneself or being subjected to nausea, vomiting, anxiety, and tremors is not a pleasant experience and as such, it would be better to find a good detox program to help you come out of your addiction – whether it was addiction to alcohol or harmful substances.
Get the right kind of support
Reassurance and support, especially from family and friends can help you feel better. There are many rehabilitation or addiction recovery centres that you can visit in case approaching your near and dear ones does not help you much. When you are already inside a detox clinic, you would find withdrawal symptoms appear a few hours after you have checked in. Since the withdrawal symptoms can make you feel agitated, you would feel a sudden relapse if there is no one to immediately monitor you at the addiction recovery centres. This is because you are constantly getting relief from your addiction while you are going through addiction recovery and seeing withdrawal symptoms.
Put an end to your cravings
When the detox expert would do their best to put your withdrawal symptoms at rest, you would feel much better. If you did not already know, your addiction can end after alcohol detox and these experts would also work toward ending your alcohol addiction first so that your other addictions would automatically come to an end too. Even though your body will initially crave for more alcohol during the recovery program, your struggle to recover would also stop when the alcohol present in your body is completely removed from it. Your lifelong recovery begins after you have gone through the alcohol detox program.