3 Reasons a Vegetable Purifier is a Must Have Kitchen Appliance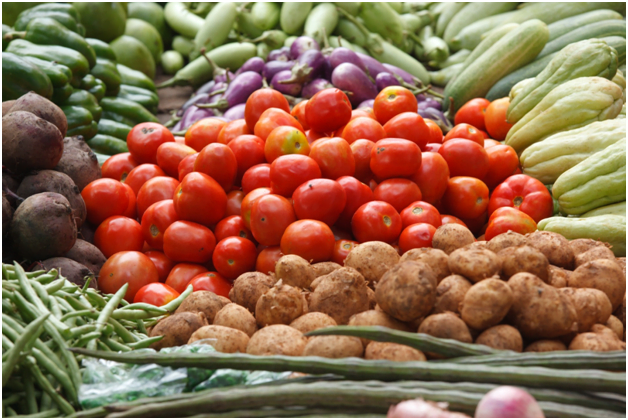 Those who want to lose weight or wish to walk on the path of health need to include generous portions of fruits and vegetable in their diet. Fruits and vegetables are natural sources of fiber, nutrition, and vitamins. Despite eating healthy, you may be unconsciously putting your body at risk. The fruits and vegetables that we eat are contaminated with pesticides and insecticides. Though one can consume organic produce as an alternative, however, often such products are expensive and only available in few areas. Thus, looking for alternate methods to sanitize raw produce becomes essential.
Kent, a pioneer in manufacturing an array of innovative health products has developed a vegetable and fruit purifier that operates on revolutionary Ozone disinfection technology. Here are 3 reasons why you should totally invest in a vegetable and fruit purifier –
Sanitizes all Types of Raw produce
Running your vegetables and fruits under the water is not enough to sanitize them.  The outer layer of the raw produce is contaminated with bacteria, fungus, viruses and other pathogens. Water cleans the produce only superficially.  A vegetable and fruit purifier is necessary for deep cleaning. The powerful ozone cleaning technology of vegetable and fruit purifier removes all impurities.
Besides vegetable items, the appliance is also useful in cleaning meat and poultry products. The product efficiently cleans harmful toxic from the raw meat and poultry, thus enabling you to cook in a healthy way.
Deodorizes and Increases the Shelf Life of Raw Food Items
In addition to sterilizing fruits, vegetables, and meat, the purifier also deodorizes and increases the shelf life of the raw food items. The appliance effectively cleans the farm produce from residual and chemicals that are leftover on the skin of the fruits and veggies. The vegetable and fruit purifier also cleanses antibiotics and hormones in meat, poultry, and seafood.
As a result of this deep cleaning process, you can store food items in your fridge for a longer period.  Your vegetables taste better and remain fresh when you prepare them.
Sleek Design & Easy to Use
The design of vegetable and fruit purifier manufactured by Kent is not propelled by advanced Ozone gas technology it also has a modern and sleek design. The appliance is also very easy to use. Install the appliance in your kitchen close to a water source to facilitate everyday usage. After that, you just need to put the raw produce in a bowl filled with water and drop the ozone tube. Just adjust the automatic timer as per your need. In a short span of time the food item in the bowl will be free for all contaminants.
Last Few Words
Not many people are aware, but the food we consume on a regular basis may be contaminated with harmful substances and chemicals. Over time the consumption of such food can lead to severe health complications including neurological disorder, kidney disease, damages the lungs and even perpetuate cancer. Therefore, to protect your family from the risks consuming contaminated food, invest in a vegetable & fruit purifier. We assure you that you will not regret the decision.