The Benefits of Outdoor Exercise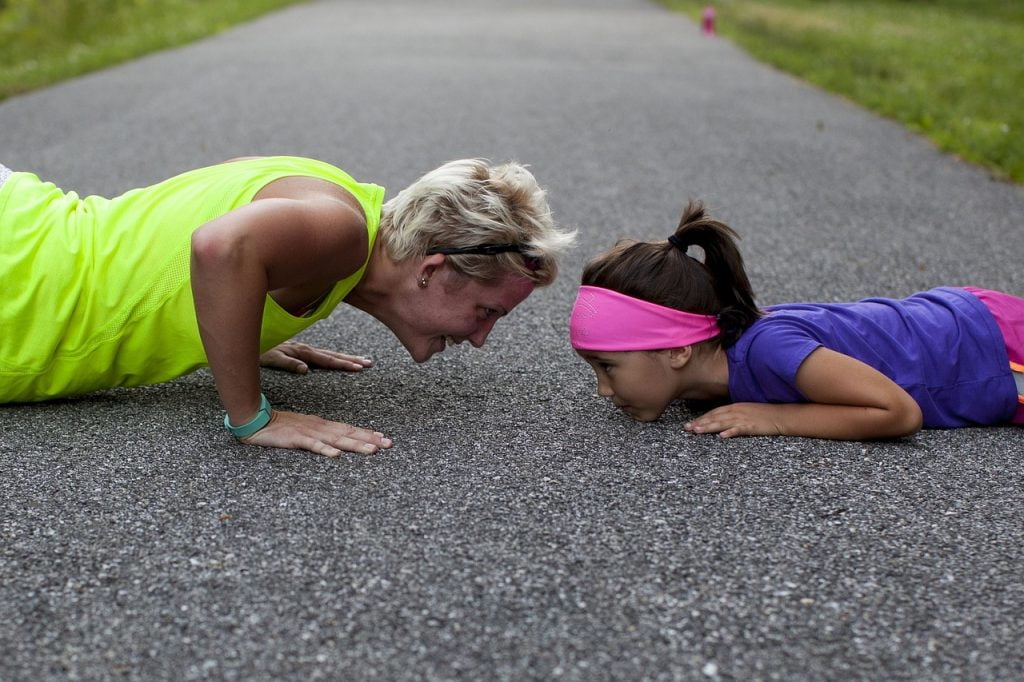 Do you know that getting quality sleep helps you live a better lifestyle? A good night's sleep is only possible when you are sleeping on a quality mattress – SleepingCulture offers wide information about mattress. The mattress will help ensure that you will wake up in the morning being focused, full of energy, and with no fatigue at all. So if sleeping on a good mattress can help you enjoy all this, what about if you combine quality sleep with regular exercise?
Green exercise or outdoor exercises as they are commonly known often combine activities that can help enhance your health. The activities are being outside and getting a chance to move your body. If you are in search of a way to avoid going to the gym, save some money, but at the same time be able to enhance your mood, then you ought to look nowhere else but right outside your residence.
The following are some of the benefits associated with taking part in regular exercises:
Reduced Depression and Improved Mood Levels
Taking part in an outdoor exercise assists in boosting your mental health, and is considered a much better environment as opposed to exercising indoors in a gym. Studies have shown that outdoor exercises greatly help an individual reduce depression and lower their anger levels .It also plays an important role in boosting their overall mood.
Being out in the sun will also improve the production of vitamin D, which many researchers believe is the reason for the improved mood levels. You do not have to run many kilometers or run a marathon to enjoy the benefits of being outdoors. Any activity performed outdoors, be it gardening or walking can be greatly beneficial. Try making a quick afternoon walk around your neighborhood for at least fifteen minutes before going back into the house.
It Enhances Your Self-esteem
Recent studies have shown that taking part in an outdoor exercise even for as little as ten minutes can greatly enhance your self-esteem. You can use any outdoor location, although you will gain much more if you are close to a water body or greenery. What's more interesting is the fact that you do not have to take part in a high-intensity activity to enjoy these benefits. Some of the activities that can help boost your self-esteem include gardening, walking, fishing, cycling, and even horseback riding.
Outdoor Exercises Are Not Expensive
If you make inquiries on why some people do not exercise, many will cite cost as the leading factor. But with outdoor exercises, this no longer needs to be a problem. The great outdoors provides a low-cost solution to all individuals interested in exercising, regardless of whether they are training for an event or whether they are just outdoor fanatics.
Studio and gym prices often act as a limiting factor due to the high costs associated with joining such facilities. But if you are really interested in exercising, this need not be an issue as you can always find a place with low-traffic and use it to engage in some physical activity.
Easy to Access
Another barrier that is commonly cited by those who want to exercise but are unable to is lack of time. Trying to navigate a crowded locker room at the gym, rush-hour traffic, and finding a parking spot at the garage ends-up adding more time than one can get. But when you choose to utilize the outdoors, you get to do away with all these constraints.
All you will need to do is find a quiet neighborhood street, track, or local hill that can provide you with an ideal setting for cycling, running, or walking. If you would rather take part in resistance training, head over to your local park and do your training from there. Who knows, you may even come across other people who would be interested in training with you, thereby doing away with the boredom.
You Get to Connect with Nature
This is perhaps the biggest benefit that comes with taking part in an outdoor exercise program. Being outdoors will provide you with a good, albeit rare opportunity to connect with nature, learn about the various places that exists in your community, and even get to meet some of your neighbors. By exercising outdoors, you will get to connect with the environment, which will provide with a chance to appreciate your surroundings.
Never let the prospects of being outside exercising alone ever scare you. All you need to do is get out, walk or jog around the block, and familiarize yourself with your route. And be sure to get quality sleep, or else you will not be able to exercise at all.