Weight Loss Programs That Work!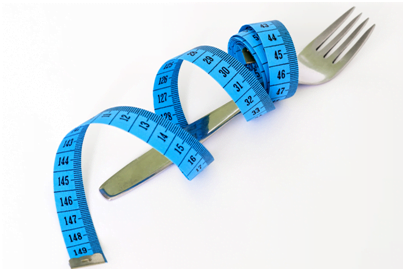 There are hundreds of diet plans and books, both paid and free, available out there on the internet and in bookstores, magazines, and whatnot that promote weight loss. There is also a fair share of ludicrous diets that focus on extreme constriction instead of nutrition, as well as false statements that have no backing by science or than that one word-of-mouth. It is critical to follow a dietary plan that as some ground to step on and provides a reason why it works and will give you the results you desire to achieve. It is best to go for a diet that is approved or created by medical institutions and facilities, nutritionists, and medical experts and come with the facts that let you know why it works.
The Mayo Clinic Diet
Starting off, the Mayo Clinic Diet is a book that can be purchased online and in books stores for $18. The diet has two phases. The first one lasts two weeks and you should lose anything between 6 to 10 pounds. From then on, the weight loss is graduate and sustainable with 1 to 2 pounds a week until reaching your goal. Several other main points serve in favor of this diet plan:
– created by nutritionists, doctors, and chefs
– focuses on sustainable and gradual weight loss
– your receive a lot of resources and advice on maintaining your result
– replacing bad habits with beneficial ones
Weight Watchers
This program has been widely talked about since 2016, and it was even named the best weight loss diet for that year by the U. S. News and World Report. The program focuses strongly on changing your mindset and habits when it comes to eating, working out, and your overall weight loss journey. The Weight Watchers program provides a weight loss support network of fellow participants in the program, established a points system for progress tracking, and more. The plans start at $5 a week. You can also find and utilize Weight Watchers discount codes online to help keep the costs down.
The HMR Program
This program was ranked at the second place after Weight watchers in the U. S. News and World Report of 2016. The HMR Weight Management Program is currently utilized in more than 200 medical facilities across the United States of America. There are two phases with the first one focusing on HMR's products such as shakes, meals, and snacks. The second has the participant transition to a sustainable eating plan with a strong emphasis on whole grains, fruit and vegetables, and lean proteins. The plans start at $99.
The Mediterranean Diet
This diet relies strongly on balanced eating and daily physical activity. It is a lifestyle change above all. It abides by the food pyramid with a focus on fresh food and homemade dishes. A meta-review of 16 studies on this diet concluded that people on it lose an average of about 8.5 pounds. There is a cookbook to go along with the diet costing $22.
Eat More, Wight Less by Dr. Dean Ornish
The book details an eating plan that can become a lasting lifestyle and it is also easily adaptable. The diet by Dr. Dean Ornish keeps sodium intake moderate and limits the coffee intake of a cup a day at most, or two cups a day if it is decaf coffee. The diet is also predominantly plant-based. The book Eat More, Weight Less costs $8.
The Dash Diet
This diet focuses on a specific reason for losing weight. DASH stand s for Dietary Approaches to Stop Hypertension. According to research, this diet is beneficial for preventing type 2 diabetes. It focuses on fruits and veggies, whole grains, and removes saturated fats, added sodium, and sugars. The Everyday DASH Diet Cookbook costs $18.