How Dr. Mark McKenna's New Tech Will Change Healthcare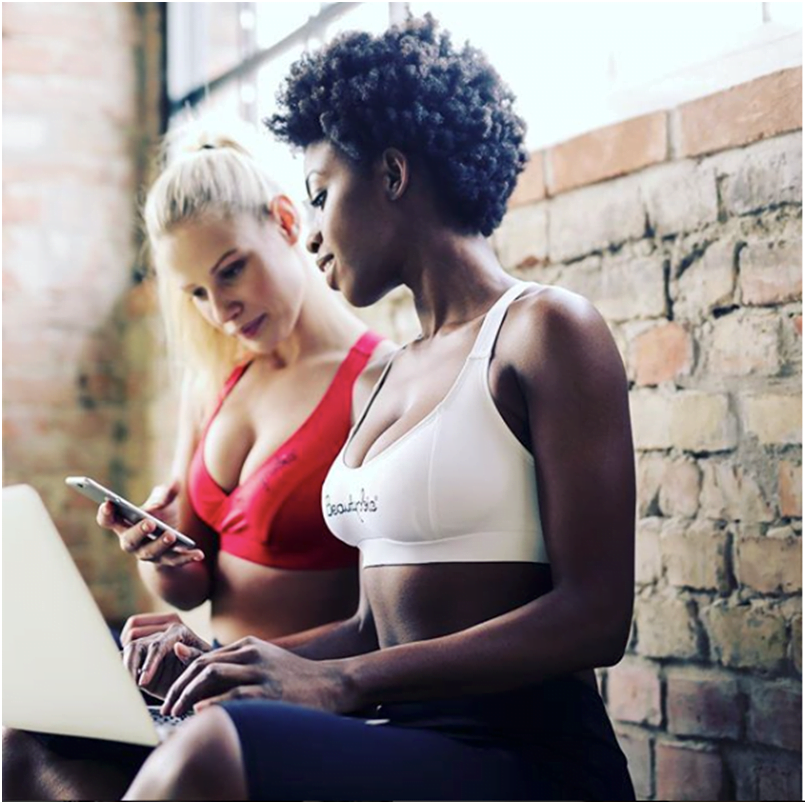 Every so often, a new product or service comes along with the claims that it will revolutionize
healthcare. The problem is, we've usually heard it all before.
Of course, much more rarely, we do end up seeing something that makes everything change. Whether it's a high-profile case that shows us how things can be done, or a wonder Dr.ug that gives us new treatment options, there can be plenty of potential for positive changes. These days, more and more often, those big movements come from tech.
It's no surprise, then, that when Dr. Mark McKenna says he has a service that will revolutionize healthcare, he's talking about tech. Specifically, he's talking about OVME, his new venture.
Right now, OVME exists as a website. It allows customers – patients – to become members of an exclusive club that gives them access to all kinds of aesthetics and wellness treatments. Whether they are looking for Botox injections in their face or help on losing weight, they can find it all under one roof. Dr. Mark McKenna has assembled only the highest-quality medical practitioners to be part of his team, providing services on an ad hoc basis to suit the schedule and the location of the customer.
But that's just right now. As it turns out, Dr. Mark McKenna has a much grander vision in place for the future of OVME. One day, he says, it will be a name that is on everyone's lips – quite literally, in the case of those who have opted for a fuller pout. Because his plans are set to make OVME not just a national brand for aesthetic healthcare – but THE brand.
Think about it: services like Botox injections may well be known all over the globe for their technique. But who do you turn to when you want to have them done yourself? We have all heard the horror stories about injections gone wrong: the malformed faces, the infections, the ghastly medical bills. When you make the mistake of choosing someone who isn't an expert, you take your face into your own hands.
The problem, posits Dr. Mark McKenna, is that there is no nationally recognised provider of these services. There's no brand with clinics across the whole of the US you can head for, as if choosing the same branded salon no matter which state you were in to get the haircut you can rely on. This is the thing that OVME aims to change. They will become the nationwide face and name of aesthetics, providing customers with a brand they can trust at last.
But it's how they intend to do it which is truly interesting. Rather than remaining as a website, OVME is set to be launched in app form. This will give consumers a unique opportunity to do something that has not yet been seen in the medical world. You know the format from elsewhere: you may have ordered food with Deliveroo, or got yourself safely home with an Uber. You know the way it works – you just haven't seen it used quite in this way before.
Just as in the other examples, customers will be able to log in to the app and select the service that they want from a range of options. Then they can move forward to choosing their practitioner. They can see the ratings left by other users, and – crucially – they will be aware that only the most qualified and highest-rated doctors are allowed to offer their services via the app in the first place.
Once matched up, they can book in their consultation with the practitioner they settle on. If they don't want to wait for a particular person to become available, they can simply select from anyone who is marked as available right now in the app. Their next step is an online consultation, performed via the app itself and conducted by a real doctor.
After everything is settled, they simply go ahead and book the procedure for a time and place of their choosing. Home visits will be possible, giving customers the ultimate in convenience. Once their injections are done, they can go ahead and visit the app to leave a review – or to book another treatment, should they wish to.
All of this is great news for consumers, who want luxury procedures to be delivered at their own convenience rather than having to attend specific clinics at specific times and places. It's also going to be fantastic for the practitioners themselves.
Dr. Mark McKenna knows a bit about having time on his hands, and he knows a bit about using it to make money, too. He worked as a doctor at his father's medical practice after graduating from Tulane University Medical School, but while he was a student, he had also begun a real estate business that ended up taking off. While he continued to juggle his medical practice with his budding business, he eventually had to call it quits on medicine and focus on real estate.
But that was three businesses ago, and he was quick to return to his real area of expertise with the ShapeMed clinics. This company flourished from one single clinic into a range of them until it was finally bought out by Life Time Fitness Inc, the clinics merged into gyms to provide a one-stop shop for customers who wanted to look great in all ways.
It looks like he might just be about to see his third successful business on the trot – and not very many people are going to be surprised when he does manage to hit those milestones. Because, after all, what's more appealing than an app that delivers luxury services at fast food levels of convenience?
The doctors who sign up for the app, who get the chance to moonlight and get paid for their skills when they don't have patients booked into their own clinics, are surely going to benefit just as much as the patients do. No wonder the healthcare industry is about to get shaken up.