Don't Let Injury Or Illness Immobilize Your Loved One – Rent An Electric Scooter
The worst has happened, and your loved one has been immobilized by a serious illness or injury, and you know that the healing process may be long and trying. Luckily, thanks to the advances in home medical care treatment, your loved one does not have to feel static or imprisoned in a bed simply because they are not at peak health. You should not let illness stop your loved one from living an independent life — and there are a great many medical equipment suppliers in the Miami area that can help them find the mobility they need to stay active and healthy. An electric mobility scooter can help people live a life of freedom that they would not normally have because of their disease or injury. Scooters are a great way to help your loved one to stay in control of his or her life. It is important to choose a company that offers premium products and one-on-one service, as well as pre-commitment customer support. You want to feel confident that you are getting your loved one a quality product and that you can have all of your questions answered upfront by professionals.
You can rent or buy electric mobility scooters in Miami depending on the needs of your loved one. If he or she is temporarily injured or suffering from a brief sickness, it can be more cost effective to rent a scooter. If your loved one is going through a long term illness or has a long recovery time ahead of him or her, it could be a better idea to purchase a scooter outright to save money over the long haul.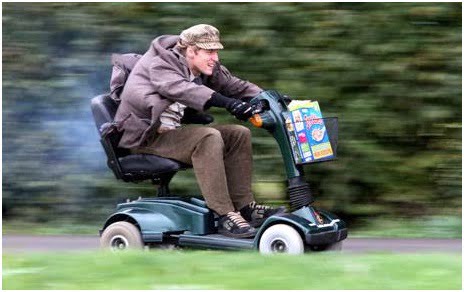 This type of equipment can benefit someone who is suffering from heart disease, arthritis, asthma, COPD, or severe osteoporosis. If someone has an injured back or leg, a scooter could come in handy to make his or her life easier, too. Scooters are a good choice for young people or seniors looking for a reliable way to get around. Overweight people can also benefit from scooters that help them to get where they need to go in comfort. Quality scooters can help people to be able to go grocery shopping or to go out to eat at their favorite restaurant. It can help people continue to do the things that they need to do or enjoy doing like checking the mail or spending time outside with the family.
A mobility scooter also grants independence so that the primary caregiver can focus on other elements of the healing process. The overall health of both the patient and the caregiver is remarkably improved by investing in a mobility scooter from a trusted home healthcare provider like Miami's Mediplus Mobility.
Freedom and mobility are rights that everyone deserves. It doesn't matter how old a person is or how much money is in his or her bank account. Everyone deserves to be able to move around on their own regardless of their health or age. A scooter can really give someone personal power to do the things he or she loves to do. When you are searching for the perfect electric mobility scooter for your loved one, be sure to choose one that has free home delivery options. Mediplus Mobility delivers all equipment right to the door of your loved ones at a time specified by them — and their experts provide set-up and instructions on how to use the equipment they drop off. The scooter should be delivered at a specific time by a professional that can answer any questions right away — that's the true test of customer care. Contact Mediplus Mobility today to learn about their flexible electric mobility scooter rental options. When you deal with a mobility specialist that offers good customer service, your loved one can focus on getting better and living a quality life.