Finding the Best Dentist for Your Family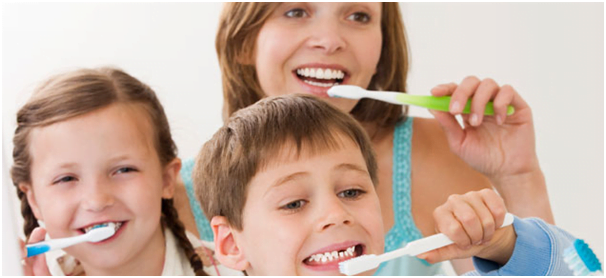 Image credit: healthpress
When it comes to all things teeth, prevention is indeed better than cure and one way to ensure that you and your kids get quality oral dental care is by finding the perfect family dentist. This dental professional must be adept in meeting all of your family's needs and offering pediatric care to your children. You'll know that you finally found the right dentist when your kids are motivated to go to the clinic and treat it as a positive experience.
This then raises the question:  how can you find the best dentist for your family?
Research
Type the word "dentist" on Google and you will receive thousands of pages about different dental professionals from different parts of the world. You can even narrow down the search and specify your location so you can see who among these dental professionals live nearby. The location is crucial so you don't have to spend on gas nor listen to your kids complain about how far the dentist's clinic is from your house.
It would also good if they have a website like West Mobile Dental Care so you can check out their services, clinic hours, and rates. If they have a comments section, take time to read what people have to say about them so you can assess if these are dental professionals that you want to work with.
It's All About Chemistry
Skills aside, you want a dental professional who knows how to establish excellent rapport with your family. There are still people who dread going to the dentist so it's important that you have someone who can address this fear. You want to work with someone who is patient, understanding, and has your family's best interests at heart. A dental professional should also be honest with you when it comes to serious oral conditions.
Attention to Detail
Regular trips to the clinic can be a wee bit expensive and one way to cut down the cost is to visit dentists who are very meticulous when it comes to details. They must take time when looking through every angle inside each family member's mouth so they can address concerns and offer different treatment options at the soonest possible time. It takes a keen eye to sense the diverse needs of each patient. From losing the first teeth, fluoride needs, whitening options, tooth decay, etc.
Kids' Choice
At the end of the day, you will want to work with a dentist that your kids will love and adore. Not all dentists are kind, gentle, and patient with kids so that is something that you really need to take into consideration. Does the clinic have some toys that kids can play with while waiting for their turn? Are there books? Do your children feel comfortable in the clinic? Do they feel secure when they're talking to the dentist? When kids feel good about a dentist, they will feel inspired to take good care of their teeth.