Perfect complexions: tips for choosing the right foundation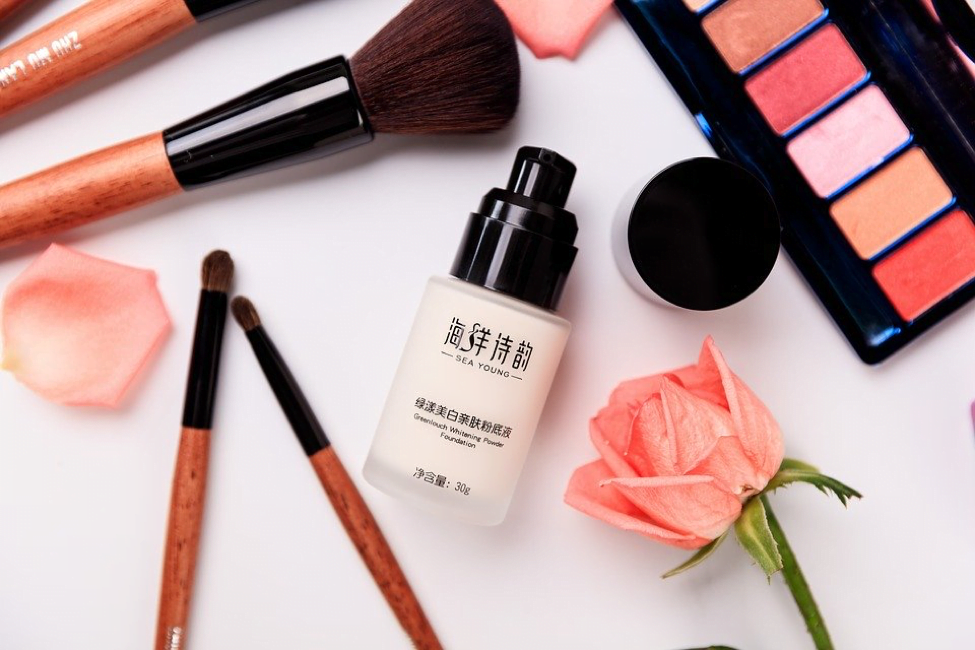 The foundation is a must for successful makeup. However, in the midst of the almost inextricable jungle of products on the market, how to find your way around? Find out how to choose the foundation that will enhance your face.
HOW TO CHOOSE THE RIGHT FOUNDATION?
To choose the right foundation, the first rule is to respect the natural skin tone 100%. The tone should be neither too dark nor too light, so as not to contrast with the complexion of the neck. Beware of an overdose of tanning or the wax doll effect! If you want makeup by yourself, you can buy liquid foundation.
The right tip to know if the color of a foundation is right for you? Apply a dab of foundation on your neck and observe the result in daylight, the right shade will be the one that blends with your skin.
Find the right texture
Depending on whether you want to cover imperfections, mattify your skin or bring it natural and radiance, the choice of texture for your foundation will be different. A quick overview of what is available to you today.
Liquid foundations Liquid
foundations are perfect for natural make-up. They make it possible to unify the complexion while transparency and lightness. There are two types of liquid foundations: hydrating liquids, which provide a satin and luminous effect, and mattifying liquids, which reduce imperfections and provide a velvety and matte finish to makeup.
Foam foundations
They are suitable for natural and light make-ups and give the skin a velvety appearance. Slightly covering, their texture based on aerated powder gel is very easy to apply and offers a pleasant feeling to the skin, because they melt on application.
Compact foundations
Thicker and more covering, they are perfect for unifying the complexion. They offer an impeccable and sophisticated velvety finish. They are suitable for all those who wish to camouflage imperfections or prefer a slightly more sustained makeup. There are two types of compact foundations:
The compact cream
The powdered compact, ideal for women on the go because it's a two-in-one. It offers a velvety peach skin finish.
Stick foundation
Practical and easy to use, these foundations come in the form of a stick to be applied directly to the face. Slips into the handbag, it allows touch-ups at any time of the day.
Tinted creams
Tinted cream is more discreet than foundation, but also less covering. It is an easy-to-use product that brings a touch of natural and delicate color to your skin. The tinted cream can also be used as a day cream because it is enriched with moisturizing and treating substances.
What foundation to choose according to my skin type?
While there is no shortage of choice in terms of texture, not all of them are suitable for each type of skin.
If you have itchy skin in summer and winter and reacts to the slightest aggression, opt for a foundation rich in moisturizing active ingredients to treat and with sun protection to prevent the appearance of redness. What is right for you? The compact cream foundation. Another possible option: CC cream (sensitive skin version, of course!), Which combines care and correction.
Oily and combination skin
T-zone that shines and cheeks that tug, large pores, blackheads, so many characteristics of oily and combination skin. What did you need? A foundation that ensures a uniform result throughout the day like a mattifying liquid foundation or a powder. Note that, even if you have oily skin, you should not neglect the hydration step (with a mattifying treatment) before applying the foundation. Avoid too rich cream textures.
For dry skin that is tight, it is better to avoid overly covering formulas that suffocate and could dry out even more like mineral powders. Instead, favor liquid foundations or moisturizers. To avoid dull and dull complexion, often characteristic of dry skin, also rely on formulas enriched with light-reflecting pigments.
Small fine lines, less smooth forehead, face marked by short night, the signs of time are starting to show on your skin. Which foundation is best for you? Rather light formula with anti-aging protection. Avoid powdered foundations which only accentuate the grooves by coming to lodge in them.
The most practical skin type. No worries about shine or dry skin. Cream, foam or liquid foundation, it's up to you to see which formula works best for you. The light formulas or healthy glow effect will be ideal for brightening your complexion. And of course, we do not forget to hydrate our skin every day.
How to choose between a liquid foundation and a cream foundation?
Cream or liquid, compact or mineral, the choice of texture for a foundation depends on the skin type and individual tastes. Difficult to find the one that suits our skin type, our complexion but also our desires! So, to make your life easier, I will give you all my advice.
For starters, know that I usually recommend both the liquid foundation and the cream foundation. Both are great but have different virtues: the liquid brings luminosity and slightly mattifies the complexion, while the more compact cream gives it a more matte and covering finish. But how to choose, if you are confused between the two?
LIQUID FOUNDATION: FOR A HYDRATED AND LUMINOUS COMPLEXION
Liquid textures are very pleasant because they are water-based and non-greasy. Their little extra? They give a matt effect and bring light to the complexion. The ideal! I love the liquid foundation. It hydrates, unifies and brightens the skin. It merges with the carnation without demarcation.
Composed of organic orange water, an elixir of energy, it refreshes the complexion while giving it radiance! The pomegranate extract it contains is a natural active ingredient, which restores the youthfulness of the skin by softening and firming the epidermis. A real complexion that I love with all my heart, ideal for dry and dehydrated skin!
THE LIQUID FOUNDATION IS FOR YOU IF YOU HAVE:
combination skin: all textures are suitable for this type of skin, which likes the lightness of the liquid, easy to apply. You are free to vary according to tastes and occasions, brighter or more mattifying!
very dry skin: the light texture with water, prevents the skin from drying out and unifies the complexion while moisturizing it.
sensitive or damaged skin: the application is soft and easy, thanks to the water contained in the liquid. It promotes skin respiration without suffocating the pores.
mature skin: light coverage guarantees a natural look and prevents the accumulation of matter in wrinkles.
THE CREAM FOUNDATION IS FOR YOU IF YOU HAVE:
combination skin: all textures are suitable for this type of skin, which likes the covering and matt effect of the cream as well as its modular coverage.
oily skin: the compact and velvety texture applied by small swabs with a sponge or brush ensures a matte finish.
tight skin: the creamy texture nourishes the epidermis, and its formula is bursting with moisturizing fatty active ingredients.
acne-prone skin: the corrective and covering effect of the cream foundation ensures a matte finish and fights against reliefs and color defects.
blemished skin: the more compact texture of cream foundations helps hide pimples or scars.
The choice of the editor:
The darling of the editorial staff? A matte foundation with light coverage can be easily worn on a daily basis. With its liquid texture, it can be applied with fingers or a brush for a natural look. Upon application, it keeps its promise of skin that is as perfect as it is natural. We also like it for its long-lasting and waterproof formula which prevents make-up touch-ups in the middle of the day. And that is not anything! All in a practical format that you can slide everywhere.
CONCLUSION
I hope this article will help you choose your foundation and help you find makeup that makes you look like you! And if you want to know more, I explained to you right here how to apply your foundation correctly.