Protein Shakes – Should You Take A Protein Powder After A Workout?
When it comes to selecting supplements, there is a wide array of them available in the market today. If you want to ensure that you have the right supplements added to your diet, do have a look at the benefits you could gain from protein powder.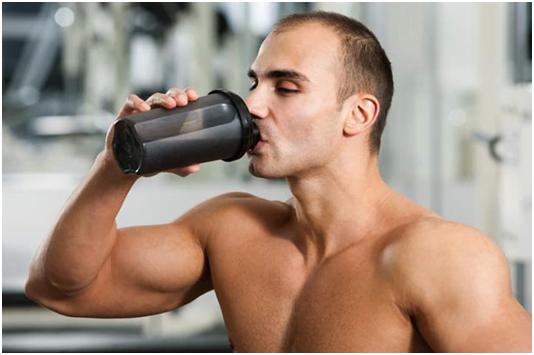 These days, you get discount supplements online. These will make it easier for you to get hold of supplements at a cheaper price, yet make the most from it. When you finally decide to follow a fitness regimen, you tend to realize that it's daunting and not as easy as you had though it being. There would be tons of products in the market and all claiming to benefit you immensely. But you need to select a few carefully, depending on your needs and goals to achieve. Adding protein supplement to your diet could be quite a good choice, for a starter and one who is regular at the gym. Even though it might not be quite delicious in taste, but thankfully you may come across a few of them with different flavors. But you need not worry about it, as you will not have to choke it down your throat.
Now let us jump into the benefits that you will gain through protein powder.
Will help your body with loss of muscle:
Every day as you do a bit of exercise, be it at home or the gym, you would require to take some amount of protein. Protein will provide your system with different kinds of amino acids, which is a must for your body's well being. All of these do have some specific purposes. They should be carried out so that your body functions systematically. A few of the important purposes are to repair and build the muscle tissues present in the body. If you are not taking the required amountof protein, you will end up not fulfilling the process of rebuilding the muscle tissues. With proper level of protein, your body will keep a nitrogen balance. For this to happen, your body will require a lot of lean muscle tissue.
Speed recovery after workout sessions
There are so many studies that have reported that protein synthesis gets boosted, especially when protein is taken at the right time. This means, it should be taken before and after your workout time.
This is why when you consume whey protein powder it gets absorbed by your body quickly. This way, you will attain better result.
When you consume protein powder before the workout session, it will boost and prepare your muscles for the pressure that it is about to face. While after the workout when you consume it, the amino acids will help your body with the repairing process.
You will get stronger bones
Many of us are not able to hold on to enough calcium, as much as that's required by our body. Even though it is not necessary to consume a whole lot of dairy products, you can simply maintain the right level of calcium by consuming protein powder.
With proper level of calcium, not only will you have stronger bones, even your energy level will stay intact. There are several protein powders that will take care of about 20 per cent of the calcium requirements of your body.
Even though there are so many supplements available in the market, ensure that you select a brand cautiously. You cannot trust every supplier hence invest in a good and trusted brand. You will start noticing a good change in your overall body in a short span of time, post taking supplements regularly.