Rhassoul clay- how it treats your hair?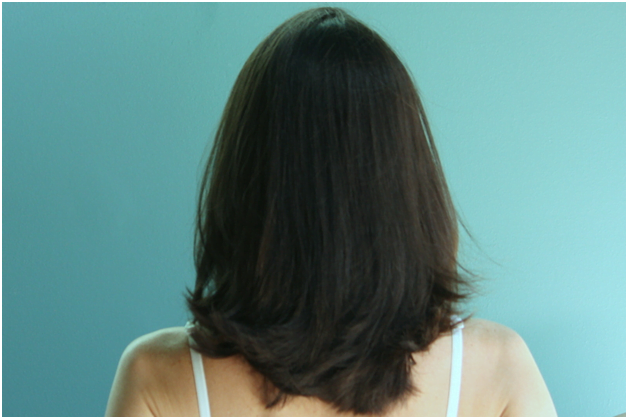 Long and silky hair is the choice of every person, and thus they try different hair products to make them silky. No doubt that these hair products work, in some way, but they make your hair rough and dry. They contain chemicals to condition your hair and as a result, they make your hair rough and unnatural. Natural remedies are best to keep them healthy as well natural. Many natural ingredients are there, but Rhassoul clay is a preferred ingredient for hair treatment. Many hair and beauty experts claim that clay treatments are better for hair cleaning and among all types of clay, rhassoul clay is best.
Many people doubt on clay treatment, but they don't know that these are being used since 700A.D. rhassoul clay is the one which has evidence from history that proves that the clay is worth to use for hair and even skin treatment.
Rhassoul clay-what is it?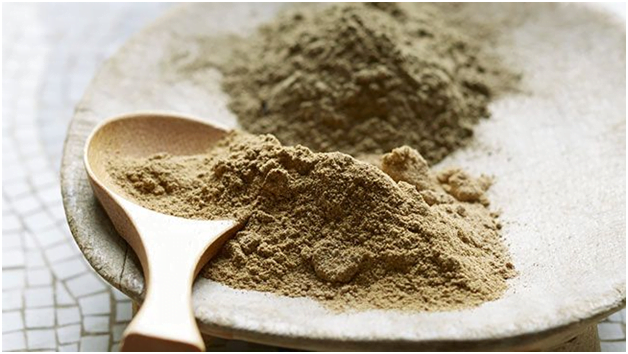 The name Moroccan red clay is widely known as ghassoul clay or rhassoul clay. It is nutrient rich clay that serves as the best hair cleanser than any other ordinary cleanser. It has excellent properties and rich in useful contents for hair.
What makes it useful?
As said above that it is rich in nutrient so what does it contain. It has magnesium, silica, sodium, calcium, aluminum, and iron. It contains 58% of silica and 25% of magnesium. According to a research, it is shown that silica is important minerals for hair growth. It prevents baldness and help hair to grow. it not only helps in growing, but it also makes the hair stronger , luster and shiner
How silica helps in growing hair naturally?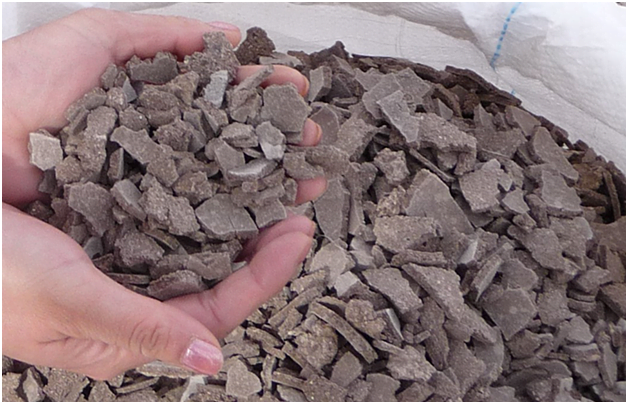 Do you know where our hair grows on the scalp from? It is hair follicle, whose base is papilla. Hair matrix that is the collection of epithelial cells surrounds papilla. When this matrix divides, more epithelial cells are produced which in turn forms follicles. More follicles mean good growth of hair. Silica thus helps in generation of epithelial cells and aids in hair growth. It also regenerates the tissues which are injured or damaged.
Not only this, silica also provides strength to the connective tissues that make papilla which is the base of a hair follicle. Connective tissue gets strength from collagen that is the essential element of these tissues. Silica forms collagen and thus provides strength to these tissues. Active connective tissue means strong and long hair follicle which in turn ensures the growth of strong and healthy hair.
How does magnesium help in growing hair?
Magnesium also provides strength to the hair follicles and thus helps in growth of healthy hair. Deficiency in this essential mineral causes hair loss. Our hair follicle gets blocked due to the deposition of calcium. Magnesium reduces this blockage by cleaning off the calcium deposits and making way for hair to grow.
How rhassoul clay keep hair healthy?
Sebaceous glands form sebum that lubricates our hair. It is an oily matter that protects our hair from getting rough due to the formation of dry flakes. These flakes cause itching and inflammation. An inflamed scalp does not support the hair growth. Various hair products that we use while treating our hair removes the sebum and thus makes our hair vulnerable that result in hair loss. On the other side, rhassoul clay cleans the hair without removing sebum and thus prevents them from hair loss.
Rhassoul clay can be used as the hair mask to treat them. This mask moisturizes the hair and makes them soft and shiny.
How to make hair mask using rhassoul clay?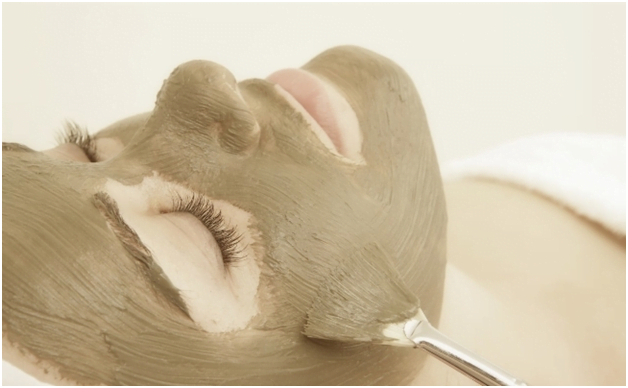 To make hair mask, these ingredients are required:
Rhassoul clay powder
Non-metallic container
Non-metallic stick
Warm water
Put the powder in the container and add warm water. Use the stick to stir the mixture and make a gel-like consistency. Add more powder if the gel becomes too thin. Once the gel is ready apply it to hair.
How to apply the hair mask?
Wet your hair and divide them into sections. Start applying the mask from the back sections and then move upward. Start applying the mask from root to end. Do it the same way in other section of hair. Cover your hair with mask completely and then put a plastic cap. Leave it for 15-20 minutes and then rinse with warm water. Let the hair dry and then style as desired.
Benefits of rhassoul clay hair mask
The gentleness of clay makes it easier to wash the hair
It makes hair shiny and soft
It increases the volume of hair as well it quality
It cleanses hair without harming the protective layer of the scalp and thus prevents hair loss
It eliminates odour, dirt and excessive oil
It also eliminates dandruff and thus cleans up the scalp
Rhassoul clay is free of chemicals, fragrances, and preservatives
Rhassoul clay is best for washing as well and what you get after washing is gentle, soft and shiner hair. To wash your hair, use this recipe. Take two tablespoons of clay, four tablespoons of water, lavender oil (10 drops), grapeseed oil (1tablespoon), and two tablespoons of aloe vera gel in a bowl. The bowl you use should be non-metallic bowl. Add the ingredients into the bowl and make a fine paste. Stir the mixture until you get the desired consistency.
Wet your hair and remove the excess water by squeezing it out. Divide hair into two sections and apply the rhassoul hair shampoo. Use fingers to massage the shampoo for a couple of minutes. Wait for few minutes and then wash off hair using warm water. Wash it at least eight times and at the last use cold water to rinse hair. You will get silky hair after the wash, and all the dirt and dandruff will get removed.
Rhassoul clay has unlimited benefits and thus is considered as the best clay that keep hair natural. So, instead of using harsh chemicals on hair, give them soft and gentle care, use rhassoul clay.