Steps Your Medical Office Can Take During Coronavirus Pandemic
With more than 278,000 people affected by coronavirus worldwide including 19,000 in the United States, the extent of this outbreak can't be predicted. Everyone including individuals and businesses has to take steps to curb the spread of the virus. Health care offices have an important role to protect their staff and patients from COVID-19. Below are a few steps health care providers can consider.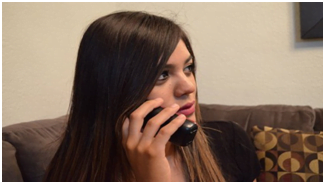 Image credit: nomorephonetag.com
Adequate preparation
Ensure to stay informed about the presence of infections in your state. This requires being knowledgeable about the latest updates about the disease. A good idea is to monitor the official CDC COVID-19 website including state and local health department sites. This allows having the latest information regarding the pandemic. Additionally, review or develop an emergency plan for your facility. Proof of infections in your area is likely going to make most workers stay home. Have a backup plan to cover for the deficit.
Ensure to develop a relationship with key public health and healthcare partners in the community. This allows knowing the community emergency planning and response plan including:
Managing confirmed infected cases
Accepting patient transfers
Sharing and getting supplies
Handling current patients
Now is a great moment to review memoranda of understanding with any the healthcare coalition, affiliates, and other partners that might offer support and necessary emergency assistance. Equally important is creating an emergency contact list for key partners. Keep this easily accessible in the office.
Protect your patients
It is extremely important to stay up to date with the latest recommendations on managing patients who test positive to coronavirus. Ensure to isolate patients exhibiting respiratory symptoms to avoid mixing with other patients in the waiting room. Have a well-ventilated space for separating waiting patients and visitors. Encourage patients to receive care from their own homes without coming to your medical office. This limits the potential of exposing the virus to other people along the way and in the waiting room.
Consider enlisting the services of the best med answering service to handle all calls to your facility efficiently 24/7. The call operators can deliver messages to callers about how to get medical attention at your facility. Additionally, the operators understand how to handle patients with emergency cases and other related information regarding appropriate care for a COVID-19 infection at home. The answering agents also follow up patients through leveraging appropriate software and equipment.
Protect your staff
Mandatory screening
Screening patients and visitors to your facility is very important before they enter your office. This looks out for acute respiratory ailments with signs including:
Fever
Cough
Tiredness
Difficulty breathing
Always keep up-to-date with recommendations regarding the prevention of coronavirus spreading on the CDC website.
Use of personal protection equipment
People with confirmed or potential cases of COVID-19 have to use personal protection equipment (PPE). Your medical staff who are always in contact with possible cases of the virus should use appropriate PPE. People confirmed to be infected should wear a face mask including your staff. It is extremely important to track inventory of your PPE supplies. Equally important is to strategize how to optimize the use of your supplies.
Sick leave
Encourage all sick employees to stay home. When not feeling well, staying home is strongly recommended for anyone including your staff. This is extremely important for people with respiratory symptoms including shortness of breath or cough. So, ensure to have a flexible sick leave policy. This has to be consistent with the public health guidelines that your employees are aware of. When home, the person can call a medical hotline to get assistance including getting tested for coronavirus.
Communicate with your staff and patients
 In this trying moment, the health of your staff and patients is extremely important. One of the best things you can do to protect them from the coronavirus is to share information regarding the situation as it unfolds with them. Doing this makes you prepared in case of a surge. Equally important is to communicate with your staff with appropriate information regarding emergency preparedness.
Equally important is communicating with your patients regarding the COVID-19 pandemic. This includes updates about outbreak extend and prevention measures. You also have to communicate change in appointments policy and the need to benefit from your 24/7 hotline managed by a med answering agency. You can communicate through your website, social media pages, and posters throughout your facility.
Deep cleaning and sanitizing your facility
Your medical office needs regular cleaning to keep the virus away. So, it is a smart idea to enlist the services of commercial cleaners with expertise and experience in cleaning medical facilities. These will clean every nook and crook of your facility including most touched features like doorknobs and switches.
Bottom line
Medical care professionals are at the frontline of curbing the spread of the highly contagious coronavirus. Medical personals are working tirelessly to keep everyone safe. For medical office owners, you need to take steps to keep the virus away from your facility and to give patients relief. This requires having measures in place including a seamless customer service managed by a professional answering agency.