Stress: A silent but dangerous killer that needs attention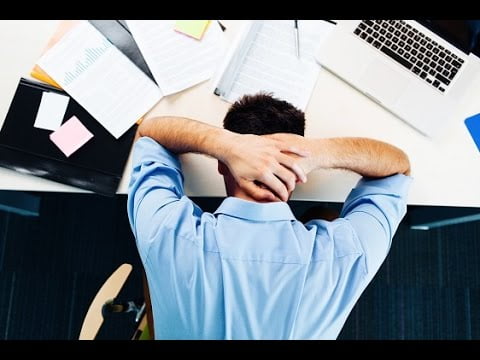 It's a widely accepted concept that stress significantly impacts health. Stress can increase the risk of a variety of diseases and conditions, such as obesity, heart disease, diabetes, digestive problems, sleeping problems, eating disorders, depression, etc. However, stress is so common in life that all people encounter it now and then, regardless of age and gender. How can we know whether we are affected by stress? What can we do to eliminate the negative effects of stress? This article will help you find the answers.
Stress is a normal part of life
First of all, it must be pointed out that not all stress is bad. Because of the significant deleterious effects of stress on health, you may have heard of numerous reports about how stress negatively affects your health. But do not forget that stress is a normal and unavoidable part of life. From an evolutionary perspective, the stress response is essential for survival in situations in which the organism is faced with possible damage or a loss of resources. After a vast bulk of research on stress, scientists have come to a conclusion that acute or short-term stress can have protective and beneficial effects, whereas chronic or long-term stress can have harmful effects. To understand the benefits of stress, just imagine that when you meet a deadline, feeling stressed helps you act quickly and decisively.
Medical conditions associated with stress
Stress is a feeling of being overwhelmed, worried, nervous or frustrated. Many things like an examination, interview or divorce make you feel stressed. Although stress is not considered an illness, it can cause specific medical symptoms that influence all aspects of your life. Sometimes, you may even not realize that you are stressed. Stress can lead to changes in your body, mood, as well as behavior. Here is a list of the common symptoms of stress:
Fatigue or low energy
Headache
Pain in the muscle or other parts of the body
Sleep problems
Digestive problems
Becoming susceptible to infections like the flu
Having more negative emotions such as anxiety, depression, anger, sadness, restlessness, etc.
Smoking
Exercising less
Social withdrawal
Abuse of alcohol or certain drugs
Since people deal with stress in different ways, symptoms of stress can be different between people. Many of the symptoms of stress have also been seen in certain diseases. If you have these symptoms and you think that they affect you a lot, talk it with your doctor.
In the long-term, chronic stress can lead to a wide range of diseases. These diseases include heart disease, metabolic syndrome, obesity, type 2 diabetes, certain types of disability like hearing loss, mood disorders like postpartum depression, certain types of cancer like breast cancer, aging-related diseases like Alzheimer's disease, etc.
How does stress cause disease?
Scientists have done lots of work to identify the molecular mechanisms of how stress contributes to disease development. But it turns out that the translation of emotional stress to physiological change to physical symptom is a very complex process. To understand the process, we should first understand the natural stress response in the body.
In an ideal state, all systems of the body function smoothly and are in balance. When you are faced with a stressful incident, your body goes through a complex physiological response that involves both the nervous system and the endocrine system. In response to stress, the body secretes a flood of stress hormones, such as adrenaline and cortisol, leading to a cascade of physiological changes including increased blood flow, blood pressure, heart rate, blood sugars and fats, and muscle tension. These physiological changes enhance your speed, strength, stamina, reaction, and focus, allowing you to deal with a stressful or dangerous situation. Once the danger or other stressful things pass, the body returns to a state of homeostasis.
However, if you get stressed out frequently (a state of chronic stress), the physiological effects of stress can persist and eventually lead to illness. For example, increased levels of stress hormones may lead to anxiety and other negative emotions; hormones and other chemicals produced during stress response may suppress the immune system and therefore make you vulnerable to infections like the flu and diseases like cancer; and chronic stress may change gene expression and protein production, disturb metabolism, trigger brain damage, and increase toxins and inflammation in the body. In the long-term, repeated activation of the stress response takes a toll on the body.
How to cope with stress?
Now, we know what is stress and how it causes disease. Since stress is unavoidable and chronic stress can be silent and cause severe health problems, we must learn to cope with it. There are things that you can do to relieve stress:
Have a good rest, get enough sleep and do not stay up late
Eat a balanced diet
Excise regularly
Use some time to relax or to be entertained
Take a bath
Don't drink too much
Don't abuse drugs
Do things you like
Make plans for difficult things or things that must be done
Identify the things that make you stressed and solve them if possible
Talk to other people like your family members and friends
Seek help from other people if you have intractable problems
Avoid negative thinking
Be less self-accusation
Develop a sense of humor
If you think stress seriously affects your life and you find yourself unable to handle it, maybe you can receive individual psychotherapy or support group therapy. But remember that stress is a very common thing that everyone encounters now and then. Sometimes, a change in lifestyle is enough to make you feel better.
Men and women respond to stress differently due to gender differences in psychology and biology. Women appear to be more susceptible to stress. There are several possible explanations for this. Firstly, women experience more hormone fluctuations. Women go through physiological changes during premenstrual phase, menstruation, pregnancy, and childbirth, all of which are associated with hormones. Secondly, women tend to be more emotionally disrupted when encountering things like marriage, divorce, and separation. Thirdly, women are more likely to suffer from physical symptoms of stress, such as a headache and indigestion. Accumulating evidence suggests that stress is a risk factor for postpartum depression, breast, cervical and ovarian cancer. Therefore, it is of great importance for women to notice the deleterious effects of stress and learn to deal with stress.
Author bio
Caroline Liu is a writer and contributes content on topics like human health and diseases. She works at Cusabio, a biotech company specialized in the research and manufacture of life sciences reagents such as proteins, hormones, antibodies, and Elisa kits.