The top hearing friendly holiday destinations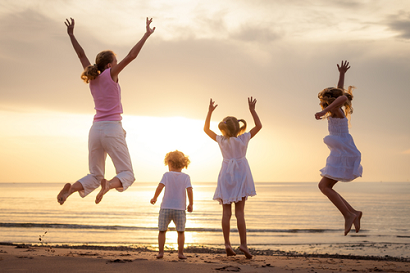 Living with disabilities does not necessarily mean that you have to deprive yourself of fun filled holidays and curl up on a couch only to enjoy the beautiful holiday destinations on television. United Kingdom has always addressed the need of disabled individuals and also arranged for events and gatherings to encourage people with this impairment to lead a better life.
In this write up, we will catch a glimpse of the best places that are referred to as "hearing loss friendly" travel spots that you can check out. Most of the top travel destinations across the globe have facilities for the hearing impaired and individuals with disabilities. This holds especially true for the major landmarks, museums, restaurants/food joints, market complexes, and also few hotels and theme parks. Here we have dealt with the best travel destinations that have arrangements for the hearing impaired in the United States of America. So, read on for better insight.
The Universal Studios in Hollywood can be your first stop. Here you can enjoy the working of a movie studio and how action packed movies are actually filmed. Before you start touring the studio, walk straight up to the Guest Relation office. Here you can ask for assistive listening devices. The best part is that these devices are free of cost. And for the visitors that are suffering from hearing disability ranging from mild to moderate, there are amplified handsets. Apart from the devices, you can also seek assistance of the sign language interpreters. However, in order to be able to avail these services, you have to book the same at least a week ahead of your plan to visit the Universal Studios so that the necessary arrangements can be made.
If you are an ardent fan of Baseball, the National Baseball Hall of Fame and Museum is a must visit. For the hearing loss individuals, there are professional interpreters that help visitors with queries and narrate the facts and history of the events that are held on a regular basis at this museum.
How about setting off for a long cruise? Cruise liners operate between continents and the major tourist attractions. Starting from New York to Shanghai in China or from United States to Alaska and Canada, you can be spoilt for choice when it comes to destination selection for cruise trips. Apart from special facilities for the hearing impaired that include telephone amplifiers, phone alerts, bed shaker notifications, smoke detectors, and strobe light detectors.
Apart from delving deeper into the world of Disney characters and cruising along, you can also enjoy live shows, Branson being the best place for the same in Missouri. Here you will be able to enjoy more than 100 live shows and enjoy the finer acting and entertainment skills of the big names in the industry like Charley Pride and Loretta Lynn. Here too, there are assisted hearing devices and sign language interpreters that help tourists to enjoy the show.
It may be mentioned here that these days you will find special events that are being created especially for people that are suffering from hearing loss or from other disabilities. Check out this guide on national hearing-friendly events to see the different events that are put on. These events can range from anything between Art Festival and Film Festival in United Kingdom. In fact, Deaf Awareness Week, which was held in the month of May, will be held again in the same month in the year 2016. It is a classical example of how awareness can be developed among the hearing disabled individuals and how they can better their lives.