Best Ear Plugs for Sleeping or any Concentrating Activity in 2020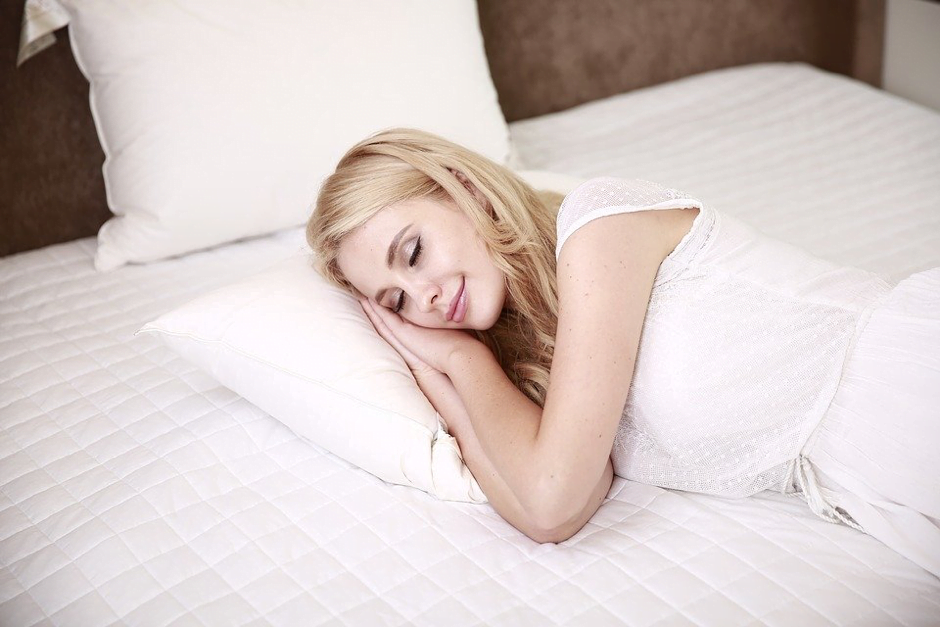 If the human had not invented earplugs, there would probably be more patients in psychiatric clinics. Joke's apart, sometimes tightly closed auditory plugs can make a dream healthy and nerves strong. Noise preventing earplugs are the most popular type among earplugs. Earplugs are great for musicians who protect their hearing in high-profile performances. There are special earplugs for swimmers that prevent water to enter into the ears. Many people also buy earplugs for flying in the aeroplane. If you want to have amazing earplugs, online earplug is a great endorsement for you.
All earplugs are made of soft and safe materials that do not penetrate in the ear. They are made up of silicone, foam, wax, and thermoplastic material.
Types of earplugs
Earplugs are available in the ventilated and non-ventilated form. Leaky earplugs have a small hole that balances the pressure in the ear. These are particularly useful when flying.
Silicone
Hard silicone earplugs have the advantage of being reusable. However, many people find it uncomfortable to sleep with especially for those who sleep on their side.
Soft silicone plugs are very similar to those made of wax and very convenient. However, many people find this not as effective.
Wax
Wax earplugs adapt perfectly to your ear. They are a good choice for sleeping and for water sports (e.g. swimming, scuba diving) because they are waterproof.
Foam
These earplugs are usually the cheapest option. They are very soft and malleable. Therefore, you can easily plug them for sleeping. However, this material is also a good environment for bacteria, and therefore, often you must replace it after some time.
Here are some best earplugs for sleeping and any concentrating activity in 2020:
JS Medical earplugs
JS MEDICAL EARPLUGS THAT PREVENTS ALL AMBIENT NOISE
If it's hard for you to fall asleep when someone is nearby making noise or snoring, the JS Medical earplugs will be your real salvation.
They are made of elastic medical silicone, completely imperceptible in the ear. Their special design with three tiers guarantees excellent sound suppression.
This is especially good for those who prefer to work anywhere, for example, in a cafe. With JS Medical earplugs, a loud conversation will turn into a barely audible whisper. You will hear only your heartbeat and breathing. This can make a perfect atmosphere to focus on important things.
JS Medical earplugs come in a very stylish metal case with a chain that looks a bit like a bullet. With such a case, you can hang it with a bunch of keys. Also with this advantage, the earplugs will always be at your hand.
For your sleep, it not only works to calm you but also completes your need to monitor the active and deep phases of sleep. A fitness tracker will help in this matter. It monitors the state of your body during sleep and gives recommendations, in which time it is better to fall asleep and wake up to fully restore strength.
Breathleshades earplugs
ON GUARD OF YOUR SLEEP
The Breathleshades earplugs are made of soft, hypoallergenic silicone that is very comfortable to wear, and there will be no pain in your ears after a night.
The shape of these earplugs is multi-stag. Due to this, it fits tightly inside the auricle. As a result, excellent suppression of ambient noise. Earplugs sit well and will not fall out of your ear, even if you turn a lot during your sleep.
Having given preference to this model, you will immediately receive 5 pairs of earplugs in separate packages. You can give a pair to each member of the family or distribute to friends.
A strong connecting cord 70 cm long connects each pair. It is rather thin and soft, and will not press during your sleep. Caring for the Breathleshades earplugs is easy. You can wash them easily with simple water and soap. The main thing is not to put them in the packaging until it is completely dry.
To sleep well, silence is important. If you do not want to feel stressed in the morning, you need to sleep on an orthopaedic pillow. It helps to keep the cervical vertebrae on a par with the entire spine. This is considered as the correct position for your body. Similarly, do not forget about good bedding, which should not only be beautiful but also high-quality.
Relcare earplugs
SOFT AND COMFORTABLE
If you are looking for silence while you sleep or work, be sure to check out the Relcare earplugs. They have a conical three-tier shape, which contributes to a good fit in the auricle. If desired, you can trim the leg of each liner a bit so as not to feel discomfort during sleep on your side.
The material from which the Relcare earplugs are made is soft silicone with hypoallergenic properties. But, despite all their hypoallergenic reaction, you should not forget to monitor the cleanliness of the liners. After all, earwax will accumulate on them. Rinse your earplugs each time before using them in warm, soapy water that will protect you from the risk of an infection in your ears.
Among the advantages of silicone, durability is also worth highlighting. If you want to learn more about earplugs, you can follow this guide.
It is best to store Relcare earplugs in their original packaging – a transparent plastic case, or in any other sealed box.
Aqua Sphere plugs
INVISIBLE AND COMFORTABLE EARPLUGS FOR SWIMMERS
Aqua Sphere earplugs are special for swimming sports. Many professional swimmers have long appreciated them. They use it in their swimming competitions. They can also be used for sleeping.
This model of earplugs was developed with anatomical features of the human auricles. They are quite small and you may even need some time to get used to inserting them. But it's worth it. The earplugs are made of ultra-soft silicone. These are very pleasant to the touch and not completely palpable in the ear. However, they do not isolate you from the sounds of the world.
The most important advantage of Aqua Sphere earplugs is their absolute water resistance. Even during long swims, not a single drop of water will get into your ear. Besides, this feature eliminates the penetration of various pathogens that can cause otitis media.
Aqua Sphere earplugs do not require special care to wash them with warm water and soap after each use and dry them with a clean cloth.
Aqua Sphere earplugs come in a clear plastic case. A good thing about it; they are two pairs of earplugs. If you accidentally lose one pair, you would have a spare at hand.
Speedo BioFUSE earplugs
SWIMMING EARPLUGS FOR PROFESSIONALS
The human ear has a spiral shape, and if water gets inside, getting rid of it will be quite difficult. When going outside in the cold season, it generally gets cold and will provoke inflammation in the ear. That is why it is so important for all swimmers to choose high-quality and sealed earplugs. A striking example of such are the earplugs called Speedo BioFUSE. People also use these earplugs for sleeping.
Their design is thought out to the smallest detail so that you feel like a fish in the water. Their ergonomic design with a thermoplastic rubber rim makes it easy to insert and remove. A special four-level design guarantees maximum penetration into the auricle and improved protection against water.
At first, it may even seem to you that they go so deep that they can damage the eardrum. But this is only imagination. Speedo specialists developed this model, with the anatomical features of the structure of the ear. Earplugs will not do any harm. On the contrary, thanks to the unique patented BioFUSE technology, the Speedo earplugs are so comfortable to wear that you forget about them while swimming.
It is worth noticing that due to the high tightness, the Speedo ear tips quite strongly isolate the surrounding sounds. Therefore, they are more likely to be suitable for those who swim alone and are not attached to the coach's commands.
Conclusion
Another important factor affecting the quality of our sleep is the air we breathe. Extremely dry air negatively affects the general thermoregulation of the body. Moreover, air also dries the mucous membranes and provokes the development of respiratory diseases. To normalize the humidity level in the room, use a humidifier. This simple device will improve your well-being and help you fall asleep faster.