How to Choose the Best Wheelchair for a Loved One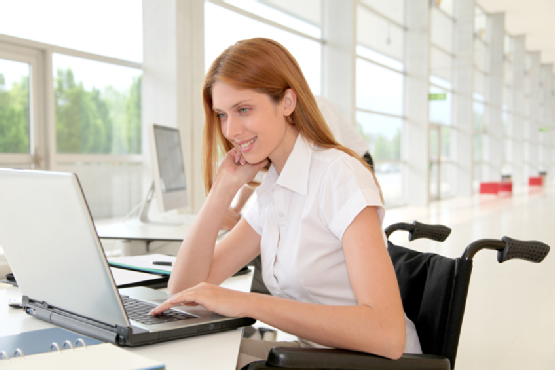 Caring fora loved one isn't just about tending to their physical needs, but also having your own peace of mind knowing that the products you have carefully selected to meet their healthcare supply and equipment needs at home ultimately improve their quality of life.Naturally, most of us make it a point to be very discerning when it comes to shopping for medical equipment. And a good example of this is the process of choosing the right wheelchair, which can, but doesn't have to be a complex process.
Wheelchairs provide needed mobility and accessibility for persons who may be suffering from an injury, debilitating handicap or age-related circumstancesaffectingdiminished strength in, or use of their lower extremities. When chosen correctly, a wheelchair gives its user freedom and independence. If the wrong wheelchair is acquired, the person using it could endure discomfort and frustration, which can lead to added stress for everyone involved.
If the need to acquire a wheelchair for a loved one presents itself, here is a list of helpful things to consider that will make the search for the right wheelchair much less daunting:
Importance of Proper Fit
While proper fit might seem like a logical necessity, there are several important things to consider when it comes to fit that may not be so obvious. Proper fit can favorably impact posture and breathing, aid in the prevention of pressure ulcers (skin ulceration sores) and discomfort, and prevent pelvic or hip problems. Sure, there are numerous products on the market like positioners that help you "customize" fit and comfort. But imagine how much easier the user experience will be if you begin with a well-fit wheelchair from the start.
Weight of the user will also be a factor when it comes to fit. Most standard wheelchairs will support body weights up to 250 lbs. and 350 lbs. If you or your loved one require more support, say up to 450 lbs. or more, you will want to shop for wheelchairs in the "bariatric" category, which are reinforced and additionally offer a larger seating area to provide ample comfort.
5 Steps to a Perfect Wheelchair Fit
Seating Width and Depth
Measure the user's hips from one side to the other in a straight line using a standard tape measure (not a cloth tape that you would use to measure around curves). Once you determine this measurement, add 2 inches to accommodate for bulky clothing, orthoses or clearance of trochanters (bony protuberances) from the armrest side panel. This final measurement will be your Seat Width.
Next, measure from the user's back of hip to the back of their knee while in a seated position. Once you determine this measurement, subtract 2 inches to avoid pressure from the front edge of the seat against the popliteal space (hollow behind the knee). This final measurement will be your Seat Depth.
Seat Height
With your loved one seated in a chair, measure from the base of their heel to the popliteal fold (back of the knee), and add 2 inches to allow clearance of a standard footrest. This final measurement will be their required Seat Height.
Back Height
With your loved one still seated in a chair, measure from the base of their armpit with their shoulder flexed to 90-degrees, down to the seat of the chair, then subtract 4 inches. This will allow for the final back height to be below the inferior angles of the shoulder blade if a seat cushion is used. Seat cushions range in height depth of 3 to 4 inches.
Some wheelchair models offer extended height backs for users who require additional back support or head immobilization. These higher seat backs often offer a reclining feature as well. Your loved one's physician will recommend a higher back if one is required.
Arm Type Options and Height
The height of wheelchair arms can vary from manufacturer to manufacturer. Measure from the seat of the chair upward to the olecranon (boney prominence of the elbow) while your loved one's arms are bent at a 90-degree angle. Then add 1 inch to arrive at the optimal height for the arm rests. This will be the general height of arm rest you should consider. Keep in mind that many arm rests are built to a standard height. However, some models do offer adjustable height arm options.
Full-Length Arms are an option on many wheelchairs, and are suited for users who will need proper support to help push themselves up to stand.
Desk-Length Arms are recommended for users who would like to use their wheelchair while sitting at a desk or table. The shorter length of the arms allow the user to pull in closer to the table edge. Some models of wheelchairs offer removable full- or desk-length arms, which can be very helpful with lateral patient transfers into and out of the wheelchair.
Footrest Types
Elevating Leg Rests are usually padded in the calf section and recommended for users who suffer from edema, swelling, or other conditions for which a physician might prescribe a routine of elevating their legs. The leg rests can be elevated to different angles and locked into place by the user or caregiver.
Articulating Leg Rests are similar to Elevating type with the exception that they additionally extend in length as the leg straightens and extends. This is an especially helpful option for taller users.
Most wheelchair models come standard with a conventional footrest that can be easily raised up and out of the way to allow safe entry and exit from the front of the wheelchair, and then lowered to resting the user's feet upon. Some models come standard with heel-loops to help keep the user's feet in place, while other models may offer the option as an added accessory.
Getting Around on Your New Wheels
While most standard wheelchair modelsare designed to accommodate common access to homes, offices and public places, it is highly recommended that you measure the widths of doorways within your home—like the main entry, bathroom and bedroom.Making sure you have the correct seat width to meet your loved one's physical size does not always translate to the external dimensions of the wheelchair allowing easy access through your own doorways. Be sure to measure those important dimensions and compare the data to the wheelchair models you are considering.
Does your home and surrounding environment have slopes, uneven surfaces, or stairs to navigate? If so, you will want to additionally shop for wheelchair ramps that come in a variety of lengths to easily accommodate most home use needs.
One last factor to consider will be the portability of your new set of wheels. With the exception of bariatric wheelchairs that are generally made of steel to support heavier weights, most of today's wheelchairs are made of lightweight, yet durable aluminum—making them much easier to fold up and stow away in the trunk or back seat of a car for travel. Still, weights can vary from model to model, so be sure to take into account the overall weight of the wheelchair you are considering.
Choosing a wheelchair doesn't have to be as daunting as shopping for a new car. Armed with these helpful tips and our 5 Steps to a Perfect Wheelchair Fit, you now know all the important details to look for and right questions toask. Now get out there, find the perfect chair and put a big bow on it for effect because a new set of wheels should be an exciting moment.
____________________________________
Contributor Byline
Zane Lewis is a former caregiver himself, having served as the primary in-home caregiver for his mother during her remaining twilight years. He is the owner of NewLeaf Home Medical, a national online medical products and supplies retailer devoted to helping customers best meet the care needs for their loved ones.