How Patanjali Products Can Help You Lead a Healthy Life
Counted amongst the fastest growing consumer products brand, Patanjali has become a household name today. The competitive pricing and quality of Patanjali products have quickly eliminated (well, almost!) all the high-end brands from the Indian market. The brand has already created quite a stir in the market with its wide range of health care products, cosmetics, personal care and food items. Patanjali products have become a personal favourite for all those who aim at living a healthy life. All the products are prepared using a mixture of 100% natural ingredients. So, if you are also someone who is aiming for a healthy body and living, here is how Patanjali products can be of a big-time help.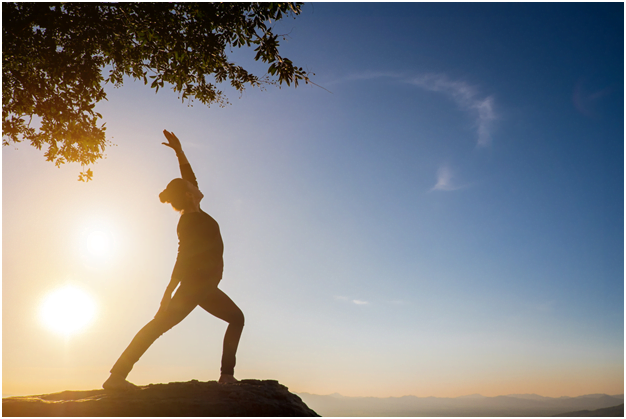 Patanjali Amla (Indian Gooseberry) Juice
Serving as the richest natural source of Vitamin C, Amla juice is a powerful anti-oxidant that helps in regulating bowel movements, hair loss, premature graying of hair, blood purification, healthy skin and more. To get the best out of Amla juice, 20ml mixed with equal amount of water should be consumed everyday on an empty stomach.Other benefits include anti-aging, improved eyesight, and reduction of cholesterol levels. You can easily buy Patanjali Amla juice from any of the reputed online pharmacies like 1mg to treat your body with the amazing benefits offered by it.
Patanjali Damage Control Hair Conditioner
Monsoon is a rough time for hair. From getting all frizzy to suffering from fall, your hair goes through a lot during the monsoon. Patanjali Damage Control Hair Conditioner is the best bet for your lovely tresses during this season. From treating the dryness in hair to softening them, this hair conditioner does it all. The excellent combination of almond oil, Aloe Vera juice, hempseed oil, sunflower oil, wheat germ oil, bhringraj extracts and Amla seed oil makes this Patanjali product the best bet for strong and healthy hair.
Patanjali Dant Kanti Advanced Toothpaste
Serving as one of the most popular Patanjali products, Dant Kanti Toothpaste is useful in treating toothache, periodontal diseases, Halitosis and Gingival Bleeding. This revolutionary product is a result of the combination of 26 Priceless Herbs.Regular brushing twice a day can help fight all the oral problems and keep your gums fit and mouth feeling fresh all-day long. Some of the ingredients include akarkara (pellitory), Babul (Acacia nilotica), timbaru, turmeric and neem (Azadirachta Indica).
Patanjali Honey (Multiflora)
It's a no-brainer that consumption of honey on a regular basis keeps the body healthy from within and also has miraculouseffects on the skin. Patanjali honey contains a great mix of natural nutrients, Vitamins, Fructose, and minerals. Serving as an excellent blood purifier and antiseptic, Patanjali Honey helps cure wounds, cough, fever and common cold efficientlyand alsobuilds the immune system. Mix 2-3 spoons in Luke warm water or milk and consume twice daily to keep your body away from seasonal diseases.
Patanjali Giloy Ghanvati
Giloy is a great source of energy and effectivelyboosts immunity. A powerhouse of antioxidants that keep the cells healthy and fight free radicals, Giloy is also expert in treating infertility and heart-relatedconditions. Also, the anti-pyretic nature of Giloyhelps get rid of recurring fever and reduces signs of seasonal diseases like Malaria, Swine Flu, and Dengue. In addition, it also helps in improving digestion, reducing highlevels of blood sugar, treating arthritis, fighting respiratory problems, improving vision, plummeting asthmatic symptoms and fighting with signs of aging. However, the consumption of Giloyshould be stopped if you are breastfeeding or pregnant.
The Bottom Line
While these are just a few products offered by Patanjali, there are aplethora of other products as well that help fight several health conditions and are also perfect for daily grooming. So, if you are aiming to have a healthy life, Patanjali products are the way to go. The wide variety will help you have a fit body from head to toe. You can easily find all the wondrous products at any nearby authorised Patanjali store or from online pharmacies like 1mg.
Author Bio-
"Ruchir Chauhan is a creative story teller (because someone has to get their hands dirty) who has dispersed his words around topics like technology, travel, health, auto content and home improvement. His work reflects a grin of knowledge, imagination and a fun element. Lover of road trips, animals, pizza and peanut butter, he is often found reading on the beach while sipping his favourite drink."