What is Medically-Assisted Treatment?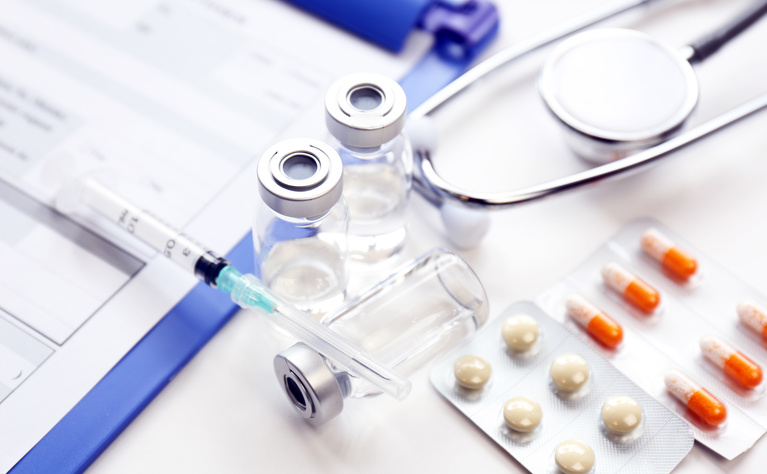 Medically-assisted treatment (MAT) utilizes medication, in addition to counseling and behavior therapies, to provide a treatment for substance abuse. Research has demonstrated that a combination of medication and therapy is effective in treating substance abuse and addiction, and can provide a sustainable path to recovery.
According to Dr. Nora Volkow, the director of the National Institute on Drug Abuse (NIDA), understanding the effects of substance abuse in the brain and body is paramount to understanding how medically-assisted treatment works. Read on for more information.
How does MAT work?
Medically-assisted treatment is typically used to treat addiction to opioids. Common addictive opioids include heroin and prescription pain relievers. These prescription pain relievers that contain opioids (such as morphine) are often prescribed to reduce pain following surgical procedures.
In order to avoid surgical complications, speak with your healthcare provider beforehand to ensure that safety equipment, like Oakley safety glasses, are used. Using proper safety equipment can help reduce radiation and facilitate post-surgical treatment, reducing the need for potentially addictive prescription pain relievers.
To combat addiction and symptoms of withdrawal, safe and controlled dosages of medication are prescribed to patients. According to the Substance Abuse and Mental Health Services Administration (SAMHSA), medication is used to "normalize brain chemistry, relieve physiological cravings, and normalize body functions without the negative effects of the abused drug."
Medications prescribed through medically-assisted treatment require approval by the Food and Drug Administration (FDA). MAT programs vary per individual and are unique to the needs of each patient.
Federal law requires that patients undergoing MAT must also receive counseling. Counseling for patients undergoing MAT often consists of different forms behavioral therapy to help patients combat addictive tendencies.
MAT effectiveness
Per SAMHSA, nearly 1.8 million Americans experienced some form of substance abuse related to prescription pain relievers in 2013, while approximately half a million suffered from heroin addiction. MAT can be effective in reducing the need for rehabilitation and detoxification services for individuals suffering from opioid disorders.
The goal of MAT is to provide patients with a full recovery. Combining medication with counseling and behavior therapies has increased patient survival rates, boosted treatment retention, and decreased substance abuse.
In addition, MAT has improved the lives of patients by increasing their ability to maintain employment and live a self-directed life. MAT also lowers a patient's risk of contracting hepatitis C, HIV, and AIDS from abusing opioids.
Common misconceptions
Today, medically-assisted treatment is greatly underused as a treatment for opioid disorder and is associated with numerous misconceptions. One common misconception is that MAT substitutes an opioid for another drug, making it possible for patients to become addicted to the new drug instead.
Instead, MAT prescribes medications that relieve symptoms of withdrawal and psychological cravings for opioids. MAT replaces dangerous drugs with a drug that allows you to live normally again.
MAT also prescribes controlled levels of medication, allowing patients to overcome opioid abuse with a lower probability of future relapse. Research has shown proper dosages help avoid negative effects on mental capability and physical functionality.
Considered the "gold standard" by the United States Surgeon General, stigma is still associated with using medically-assisted treatment as an effective solution to substance abuse. However, MAT is an effective way to treat patients suffering from opioid addiction and help substance abuse victims lead self-driven lives with a lowered risk of relapse.
If you or a loved one is currently suffering from an opioid disorder, don't hesitate to contact a local healthcare provider to discuss treatment options.