Dr.Aeroguard SCPR 700 Vs KENT Aura – Who Wins?
Indoor air pollution is a term that is making its way back to our daily life vocabulary, and the credit goes to the ever-increasing levels of pollutants in the air. Air pollution inside home infests the air with harmful pollutants that can cause various respiratory problems and skin allergies.
If you think that dusting and keeping air-purifying plants in thehome is enough, then you are wrong. Looking at the worsening situation, it is thetime that you go beyond these traditional methods and take help of technology. Today, you can easily find a huge number of air purifiers in the market from big brands like KENT and choose the air purifier which you think is the best air purifier in India.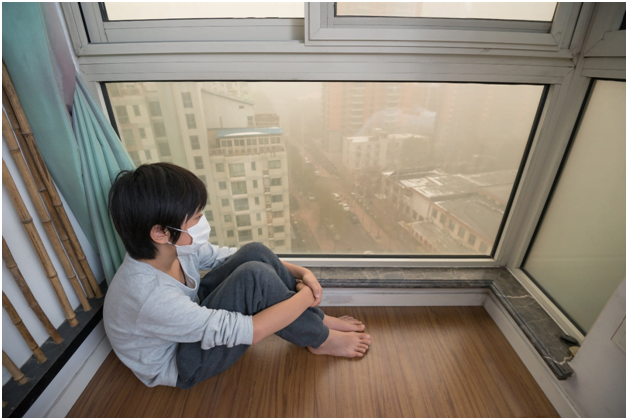 In this article, we are going to talk about the features of two popular air purifiers, namely, KENT Aura and Dr.Aeroguard SCPR 700 to find out which one is the best air purifier for you. Now read ahead and decide. Let us begin with KENT Aura Air Purifier.
Features of KENT Aura:
The most special feature about KENT Aura Air Purifier is its HEPA technology that effectively removes PM (Particulate Matter) 2.5 and SPM (Suspended Particulate Matter) present in indoor air.Its three-stage mechanism effectively removes pollutants such as dust mites, tobacco smoke, and other contaminants.
It is built with intelligent air quality monitoring through which you can choose the settings as per the quality of air.
KENT Aura has an inbuilt ionizer that removes bad smell from the air and improves its freshness. Also, there is also an activated carbon filter that also enhances the freshness of the indoor air.
Its functions are veryuser-friendly, and its design is elegant, making it a great air purifier to have at home.
It is quite effective for smaller rooms and has apower consumption of 45 W.
Features of Dr.Aeroguard SCPR 700:
Aeroguard SCPR 700is also equipped with HEPA technology that removes PM 2.5 Particulate Matter making the air free of pollutants.
The air purifierhas an air quality indicator and two composite filters that ensure a cleaner air.
For the best air purification, Aeroguard SCPR 700operates on double suction technology.
Aeroguard SCPR 700 works on whisperquiet operations that makes it quite suitable for bedrooms.
Now that you know about most of the features of the respective air purifiers, it is better to also keep in mind your budget and area where you want to install your air purifier. For a budget-friendly yet efficient choice, you can prefer KENT Aura Air Purifier. Some of the additional features that you can enjoy with KENT Aura is that it has a child lock technology and low noise operations that make it all the more attractive atsuch affordable price range. High-end technology, elegantdesign, and affordable price— looks like KENT Aura can be your best choice for a healthy home with clean and refreshing air!